First Xiongnu museum opens in North China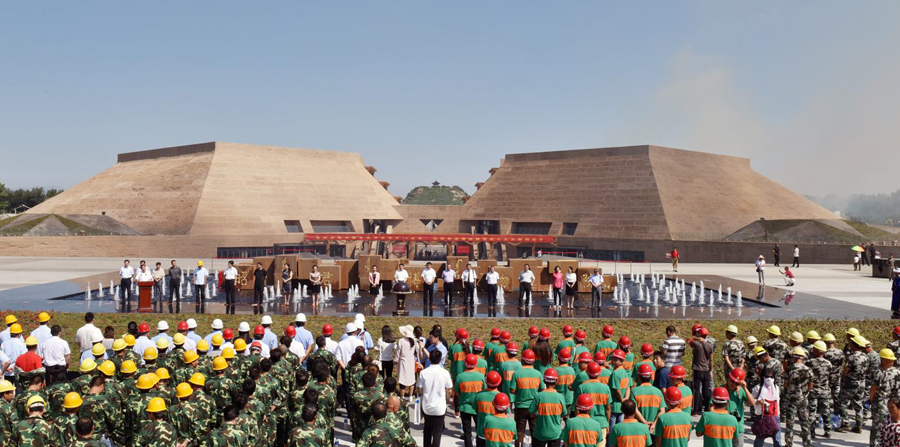 A ceremony is held for the opening of the world's first Xiongnu museum in Hohhot, capital city of North China's Inner Mongolia autonomous region, on August 5. [Photo/provided to chinadaily.com.cn]
The first museum on Xiongnu, otherwise known as the Hun tribes, opened in Hohhot, capital city of North China's Inner Mongolia autonomous region, on August 5.
The Xiongnu, an alliance of nomadic tribes, emerged at the end of the third century BC, and had a huge impact on the history of China and the world.
The Xiongnu Museum, built inside the famous Zhaojun Museum tourism area, is located on the outskirts of Hohhot.
Wang Zhaojun, who also went by the name Wang Qiang, was a concubine to Emperor Yuandi during a time of hostility between the Hans and Xiongnu in the Western Han Dynasty (206 BC – AD 24).
She volunteered to serve as an ambassador for peace, leaving the imperial court for the frontier to marry the Chanyu, chieftain of the Xiongnu in ancient China. Wang has since been a symbol of harmony among the different ethnic groups in China.
A large number of Xiongnu cultural relics are being exhibited at the Xiongnu Museum.
The building of the museum also marks the 70th anniversary of the establishment of the Inner Mongolia autonomous region, highlighting the nation's ethnic harmony and unity.