2 killed, dozens hurt in gas blast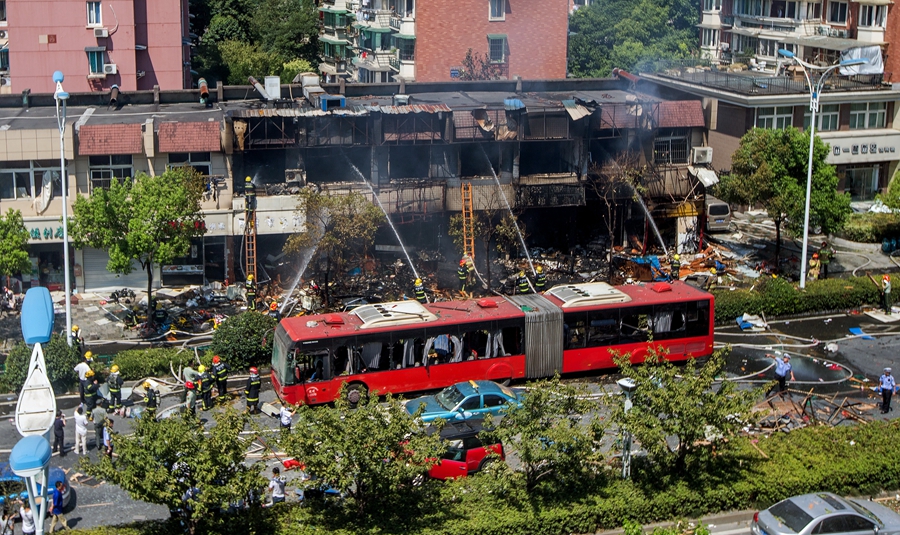 Firefighters work to control a blaze caused by a gas blast in Hangzhou, Zhejiang province, on Friday. At least two were confirmed dead after the blast involving three restaurants happened at around 8:30 am. EN ZHONGQIU/CHINA DAILY
Two people have been confirmed dead and 45 were injured in a gas blast in Hangzhou, Zhejiang province, on Friday.
The blast, caused by canisters of liquefied gas, happened at around 8:30 am involving three restaurants near West Lake, a well-known scenic area, according to a news conference held by the West Lake district government.
Billowing flames and strong heat shattered the glass of passing vehicles, including a bus, cars and taxis, and some passing cyclists were also knocked over.