Link connects Loess Plateau to high-speed world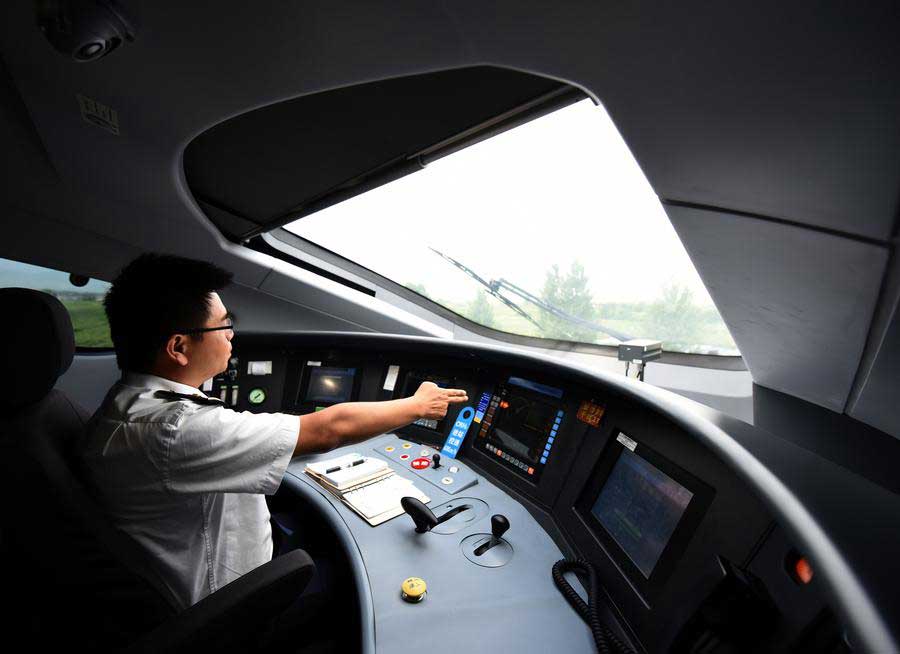 The driver keeps an eye on the track as the bullet train D2685, one of the first groups of trains to operate on the Baoji-Lanzhou high-speed railway, departs Xi'an North Railway Station in Xi'an, Northwest China's Shaanxi province, July 9, 2017. [Photo/Xinhua]
The new line has reshaped the map of China's bullet train operations. Lanzhou, the capital of Gansu, is now connected to many metropolises, including Beijing, Shanghai, Guangzhou, Hangzhou, Wuhan and Changsha.
The travel time from Lanzhou to Beijing has been cut from 17 hours to nine; to Shanghai, from 23 hours to 10; and to Guangzhou, from 30 hours to 12.
"The Baoji-Lanzhou high-speed railway is the main rail channel linking China's eastern, central and western regions," said Zhang Tao, chief engineer of Lanzhou railway bureau's passenger transport department.
"It has further improved China's high-speed rail network, cutting rail travel times, boosting people-to-people communications, as well as greatly enhancing social and economic development," he said.
"It has also increased the rail transport capability of the New Eurasian Continental Bridge, playing an important role in linking China with countries in Central Asia, and promoting economic development along the new Silk Road," he added.