China's Gulangyu historic intl settlement enters world heritage list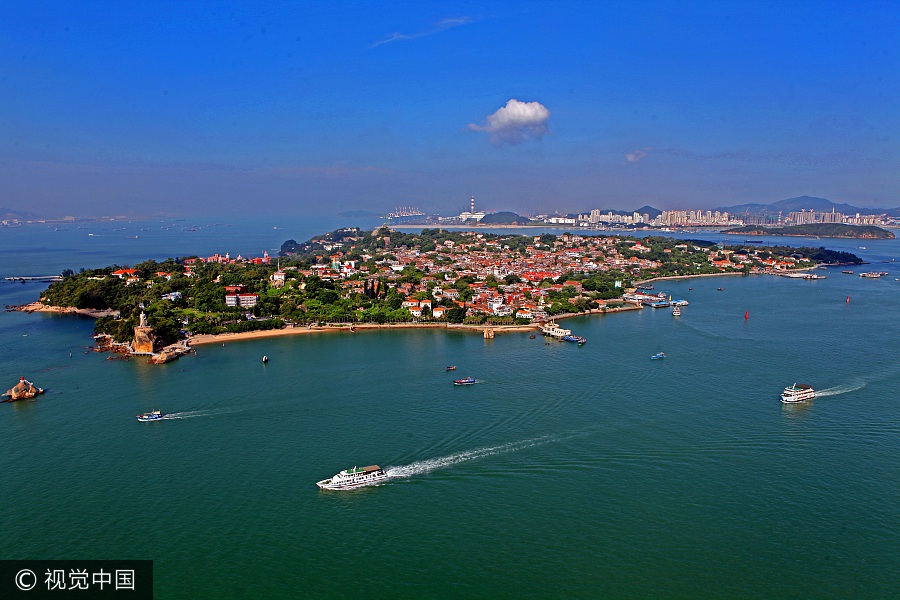 An undated file photo of Gulangyu. [Photo/VCG]
KRAKOW, Poland - The 41th session of the World Heritage Committee on Saturday decided to put China's Gulangyu historic international settlement on the prestigious World Heritage List as a cultural site.
One day earlier, Qinghai Hoh Xil was put on the list as a natural site, becoming the 51st Chinese site inscribed on the list.
Commenting on the Committee's decision, Fu Qisheng, head of the Fujian Provincial Bureau of Cultural Heritage, told Xinhua: "The successful inscription of 'Gulangyu historic international settlement' to the list marks the fact that China's world heritage undertakings have made significant progress, and shows that the cultural construction and cultural relics protection in Fujian Province has reached a new level. For those working for the Fujian cultural relics protection, it is both great honor and a huge responsibility."
Fu said that the 21 members of the UNESCO World Heritage Committee spoke highly of Gulangyu -- a unique place which witnessed the process of multicultural exchanges and integration.
Gulangyu Island is located on the estuary of Jiulong River facing the city of Xiamen. Its heritage includes a settlement composed of 931 historical buildings, representing a variety of local and international architectural styles, natural sceneries, historic roads and gardens. Gulangyu is an exceptional example of cultural fusion.
The Committee holds the session in Krakow, south Poland between July 2 and 12 and is supposed to assess the nomination of 34 sites for inscription on UNESCO's World Heritage List.