Cats help monkeys fend off rats in zoo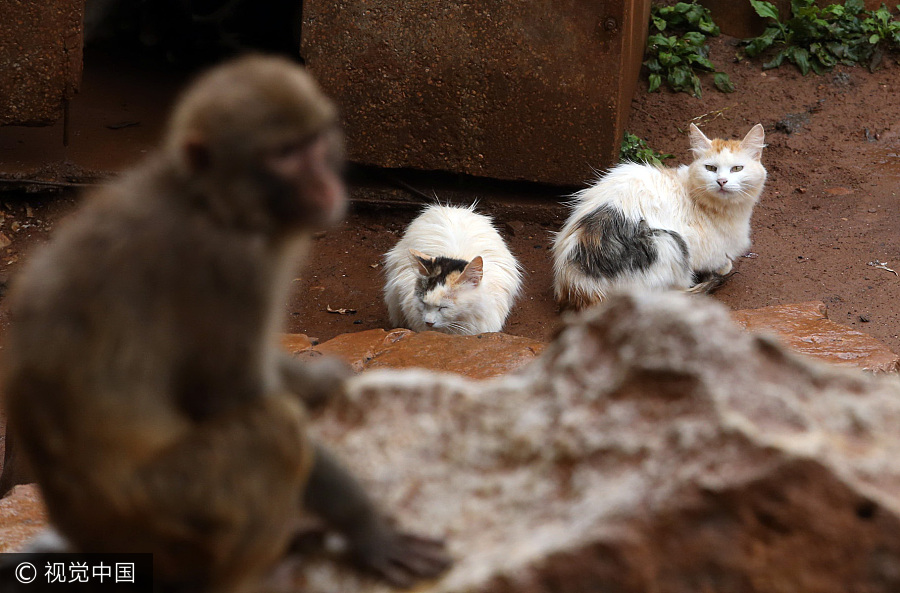 Cats and monkeys live together in a monkey enclosure in Kunming Zoo in Kunming, Yunnan province, June 27, 2017. [Photo/VCG]
Cats and monkeys have turned out to make good roommates at a zoo in Kunming, Southwest China's Yunnan province, the Chuncheng Evening News reported on Tuesday.
Zookeepers turned to the feral felines when a rat infestation began causing problems in the monkey enclosure about three years ago.
The vermin stole food from monkeys, spread disease and displeased visitors, zookeeper Wang Ang said.