Tough as nails: Female soldiers fighting drug smugglers on border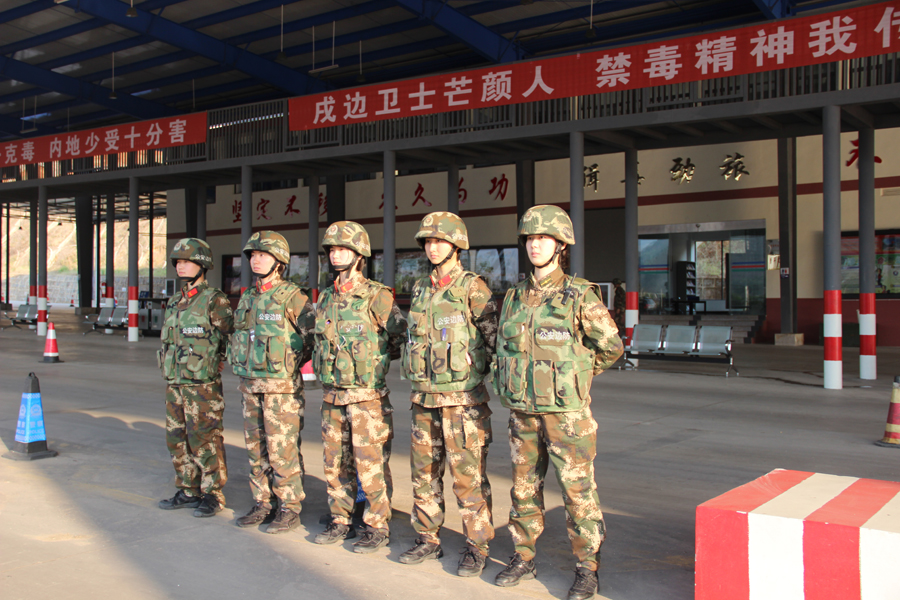 Female soldiers get ready for a drug enforcement operation at Mangyan border inspection station in Southwest China's Yunnan province. [Photo/provided to chinadaily.com.cn]
"There are no gender differences between male and female in the troop. We only have male and female soldiers." Wang Qian, the monitor of female drug investigation department of Mangyan border inspection station in Yunnan province, said.
In April, Mangyan's anti-narcotics female police in Yunnan was honored "by the All-China Women's Federation.
There are 10 females in the investigation department and the youngest one is 18 years old. Besides conducting regular patrols like male colleagues, they also need to carry out body check of female criminal suspects who hide drugs in their body.
"We can spot drug dealers by their appearance or smell, the way they look at people, the way they answer questions we ask them, and the things they carry," Wang said.
Till date, four female soldiers have been awarded second-class merits and eight have won third-class merits in the team. "We all come from different places. And the only goal we have is to reduce drug smuggling and help people stay far away from drugs," Wang said.