White-collar worker quits job to open DIY carpenter shop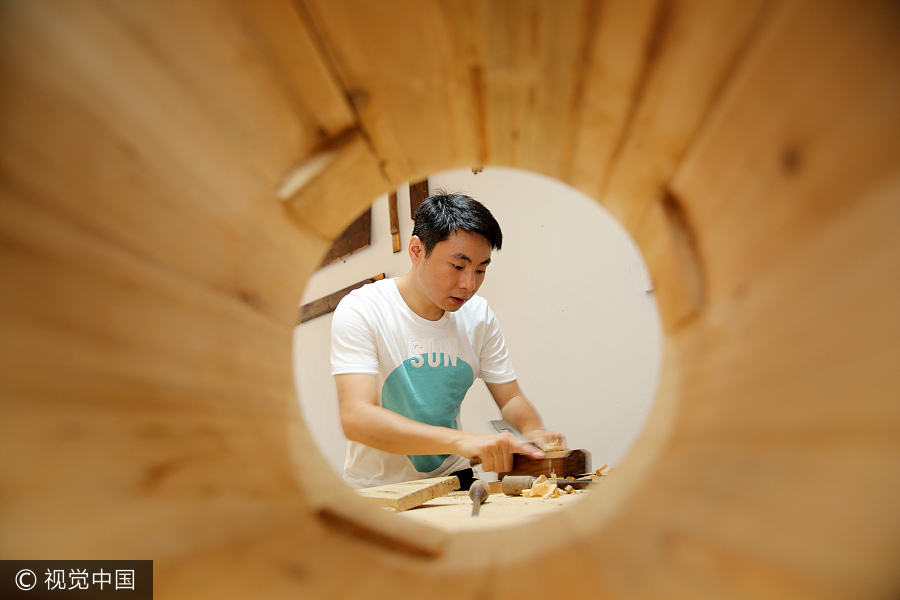 Zhang Jian works on furniture in his DIY shop in Neijiang, Southwest China's Sichuan province, on June 11, 2017. [Photo/VCG]
Zhang Jian, 32-year-old, once a white–collar worker, quit his job and opened a carpentry and woodworking DIY shop in Neijiang, Southwest China's Sichuan province.
Zhang's grandfather and father are carpenters in Neijiang, working for State-owned furniture factories for many years. However, as they grew old they realized there was nobody to inherit their craftsmanship.
Zhang Jian, who had learned woodwork from them, decided to quit his job where he was earning 400,000 yuan ($58,727.26) every year and opened his DIY shop in his hometown in December.
The shop has become popular in Neijiang, attracting many customers.
Zhang hopes that more young people would come to experience the fun of woodwork and he would like to pass down his skills to them. He also plans to apply for intangible cultural heritage status for the craftsmanship.