Nine killed in Central China coal mine blast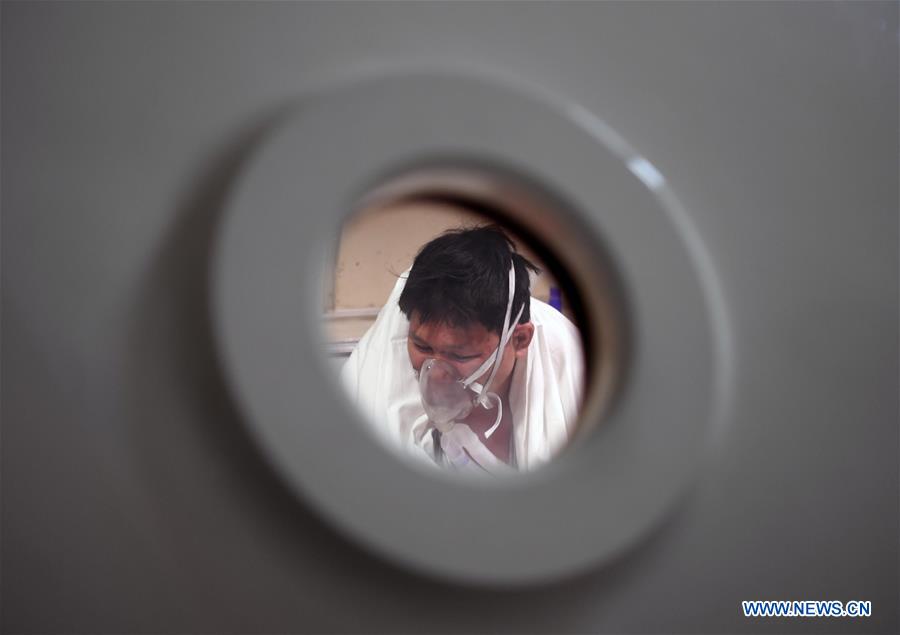 Injured miner Ma Xuefu receives treatment in a hospital in Loudi, Central China's Hunan province, Feb 14, 2017.[Photo/Xinhua]
Nine people were killed in an explosion at a coal mine in Central China's Hunan province on Tuesday.
The blast occurred at 1:37 am at Zubao Coal Mine in Lianyuan city, authorities said.
A total of 29 people were working underground at the time of the explosion, 16 of whom managed to escape from the shaft, while another four were rescued.
Three injured miners are being treated in hospital, with their condition having been described as stable.
A rescue mission to retrieve the bodies of three victims in the flooded shaft is ongoing.
The licensed coal mine, with an annual production capacity of 90,000 tons, is owned by Tengfei Coal Mine Co Ltd.
Authorities did not identify the cause of the blast, but said the site was considered a "high gas mine". While ventilation systems are supposed to prevent gas from becoming trapped, explosions inside mines are often caused when a flame or electrical spark ignites gas leaking from a coal seam.
China is the world's largest producer and consumer of coal, but authorities have announced the shutdown of outdated mines as well as a reduction in the number of working days for miners to improve safety conditions.