Man plants 500,000 trees over 26 years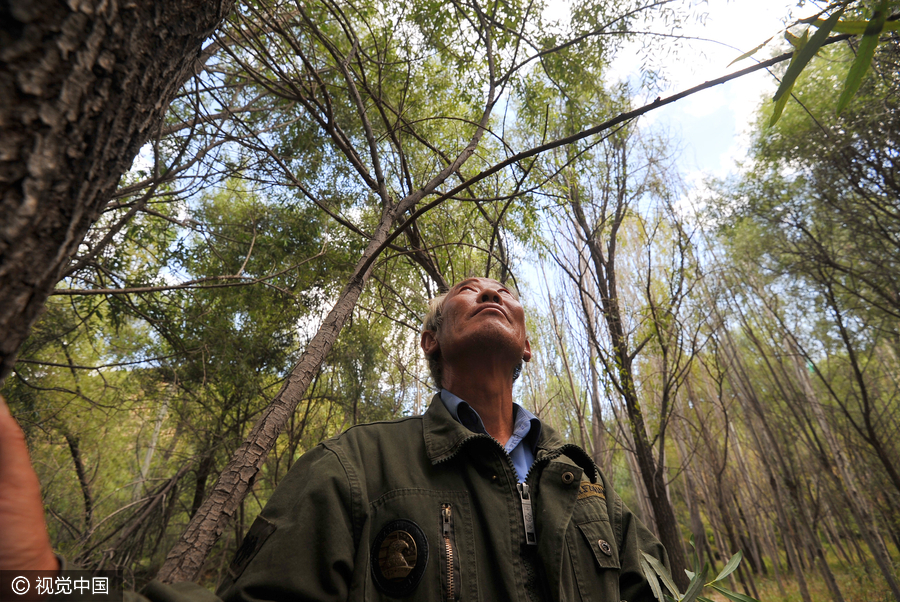 Li Rong stands amid the woods he grew and watches the trees in Zhangjiakou, North China's Hebei province, on September 18, 2016. [Photo/VCG]
Li Rong, 56, returned to his hometown of Zhangjiakou, North China's Hebei province, to plant trees on contracted mountains in 1989 after giving up his lucrative gold mining business.
Over 26 years, he spent all his savings and planted 500,000 pine and elm trees on the contracted barren mountains covering 307 hectares. In order to save on costs, Li seldom hired help, built the roads, dug the holes and planted and watered the trees by himself.
In order to watch all the trees, Li built a small shelter on top of the mountain, and lived there by himself. He patrolled the mountains every day, even on holidays, to prevent trees from being cut down.
In 2000, Li became the first Chinese farmer to be awarded with the environmental protection prize of Ford Motors.