Home / China / Hot Issues
'Mini Jack Ma' faces struggles brought by instant fame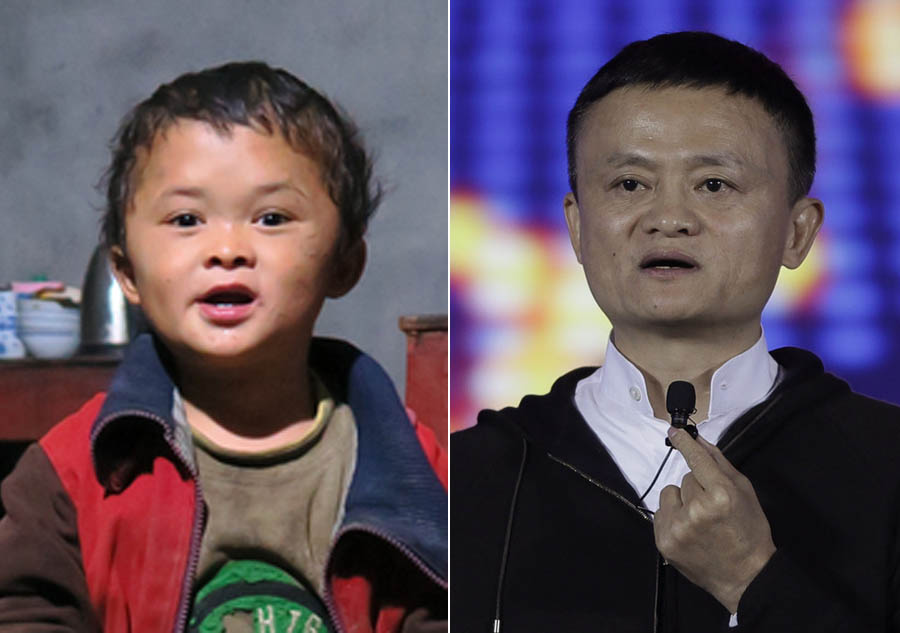 File photos of Fan Xiaoqin and Jack Ma. [Photo/VCG]
How to deal with the fame of becoming a cyber-celebrity is now a tough question for the 8-year-old 'mini Jack Ma'.
During this year's Singles' Day, also well-known in China as the annual online shopping event on Nov. 11 launched by Alibaba, the boy, Fan Xiaoqin shot to fame soon after photos of him showing a striking resemblance to Jack Ma, circulated online once again.
However, the young boy and his poor family, who live in Yongfeng County in east China's Jiangxi Province, have to tackle the burdens that come along with such fame.
Local media reports say that people with various goals have swarmed the remote village, with some villagers saying they counted up to 50 visitors to the boy's house in just one day.
Some people and company representatives came to offer support to Fan Xiaoqin and his family, showing willingness to help to offer financial support to pay for Fan Xiaoqin's education in the future.
A businessman gave the family 6,000 yuan cash (or about 872 USD), a LCD television, and some groceries, just to help improve the living conditions of this family in severe poverty.
Even more people are lured to the village with commercial interests in mind.
An online streaming host from Beijing filmed his experience in Fan Xiaoqin's home, and published video clips on his broadcasting platform, only for the purpose of getting more page hits and followers on the internet.
Some entrepreneurs even forced the boy to take photos with them to promote their brands or products.