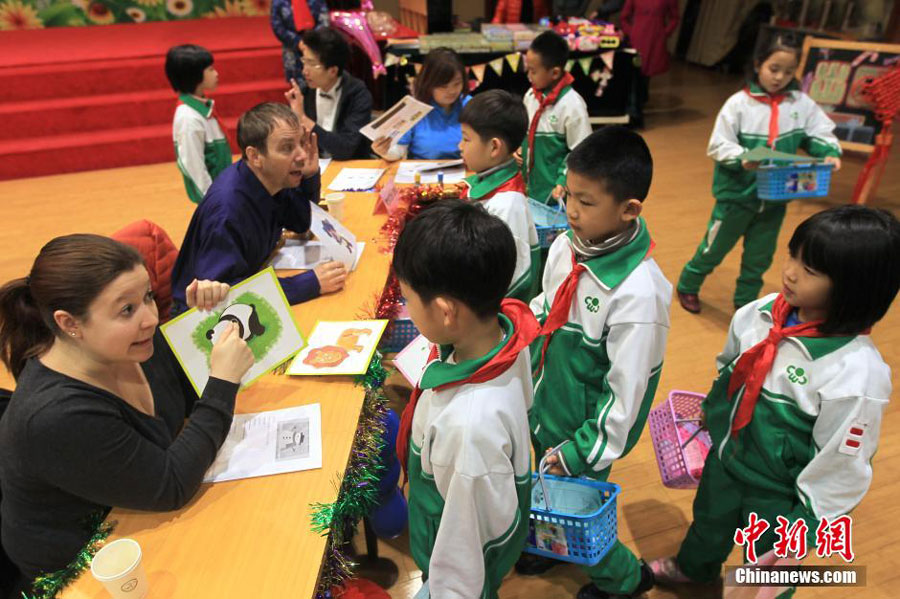 A student holds his basket of questions with his fellow students waiting in line in a "supermarket" final exam in Beijing on Jan 19, 2015. [Photo/Chinanews.com]
As students around the world feel anxious about their final exams, pupils in Beijing can now take their final exams in "supermarkets".
Like shopping in a supermarket, students holding a small basket can choose questions under several different sections, which cover Chinese, English and Maths.
Some of the questions also require students to work in a team to solve them.
They then take the questions to teachers to provide their answers.
This way of examination has now been trialed in 65 primary schools in the city with the number of pupils taking the exams totaling over 20,000.
As more schools join the project in the future, they can establish a banking system of fun ways to test students.
The education authority in Beijing says this effort aims to provide a full-scale assessment of a student and also create a happy learning environment where students can learn more comprehensively.