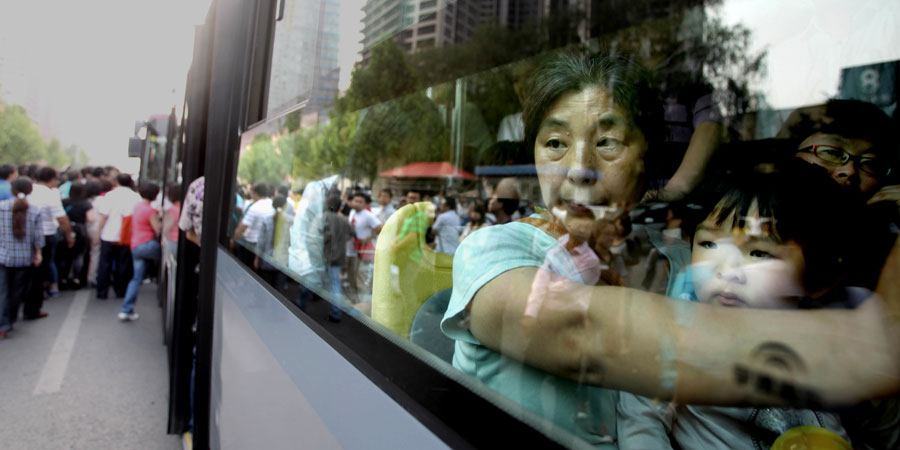 This photo taken on May 22, 2012 shows a woman and her daughter on their bus home after school in the eastern CBD of Beijing. [Photo by Wang Jing/Asianewsphoto]
According to statistics, China now has over 300 million drivers, the most in the world.
But with ever-increasing vehicle numbers, citizens, especially those in metropolises, for exmaple, Beijing, have begun to suffer the inconveniences brought by congested roads.