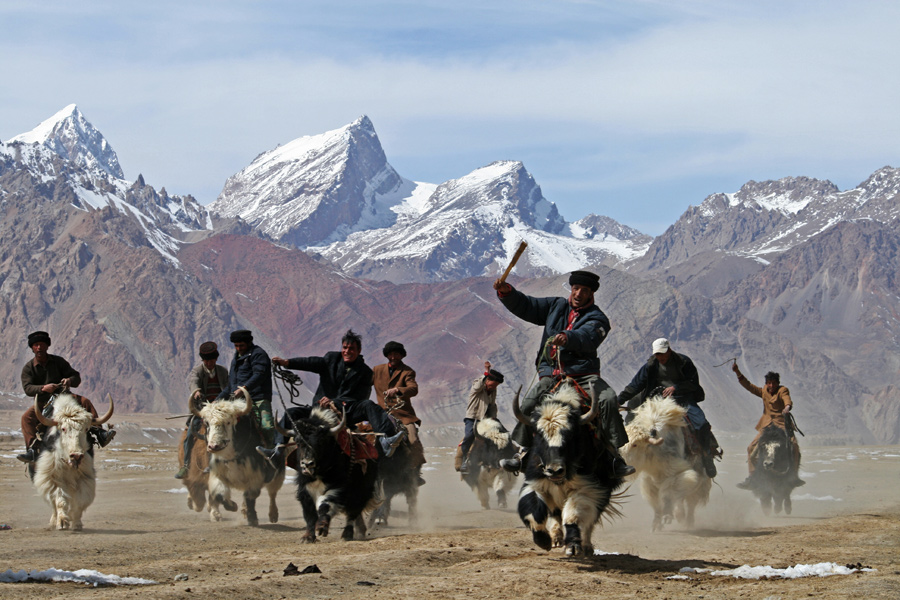 Tajik herdsmen ride yaks to catch a goat at a traditional yak racing event on March 20, 2008. [Photo by Wang Lie / chinadaily.com.cn]
Wang Lie enjoys his dual identities, that of a People's Liberation Army soldier and a photographer.
The 37-year-old political instructor of a battalion is now doing his duty in Tashkurgan, China's only Tajik autonomous county in Xinjiang's Kashgar prefecture.

During his 18 years of service on the Pamir Plateau, the amateur photographer has been recording the daily life of the Tajik people who reside in the sparsely populated mountainous areas.
China Daily Website brings you a series of Wang's photos that showcase the lives of the ethnic Tajik. This second series focuses on their outdoor life. Part I: Family love ; Part III: Kiss greeting