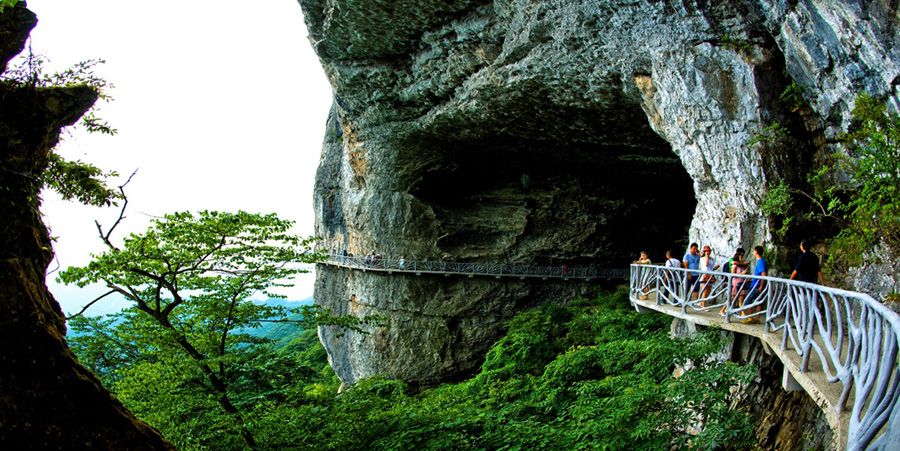 Gallery walkways stand on cliff on Jinfo Mountain. Provided to China Daily
Jinfo Mountain in Chongqing was added along with three other karst landforms to the UNESCO World Heritage list on Monday at the 35th World Heritage Convention in Doha, Qatar.
The four — including Guilin in Guangxi Zhuang autonomous region, Enshi in Hubei province, Shibing county in Guizhou province — are officially an extension of South China Karst, a natural World Heritage Site since 2007.
Jinfo, Chinese for Golden Buddha, is Chongqing's third world natural heritage site. Its karst landform covers 174.19 square km.
The two other World Heritage sites are Wulong county, a natural heritage site, and Dazu Rock Carvings, a cultural heritage site.
Jinfo is famous for its rich raw natural resources and high-altitude caves.
"It took us just two years to make this application successful," Zheng Yuanxue, deputy director of Nanchuan district, said at a news conference on Tuesday. "We are not going to kill the goose that lays the golden eggs. All the development work should be based on protection of the site."
Contact the writer at jijin@chinadaily.com.cn