Highlights of press conference for 19th CPC National Congress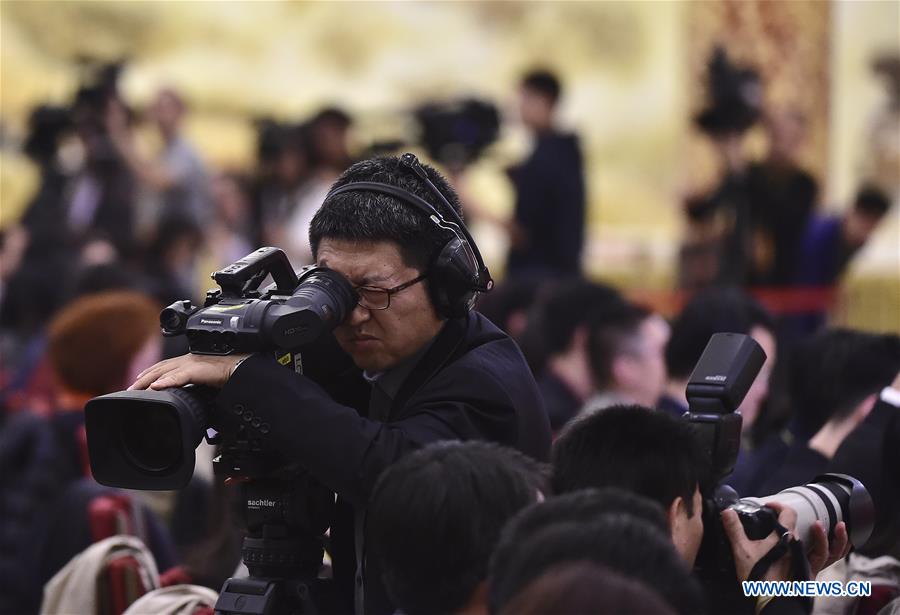 Photo taken on Oct 17, 2017 shows a cameraman working at a press conference held by Tuo Zhen, spokesperson for the 19th National Congress of the Communist Party of China, at the Great Hall of the People in Beijing.[Photo/Xinhua]
China to expand pilot program nationwide to fight corruption
China is making intensive preparation to expand a pilot program to build a unified supervision system to fight corruption on a nationwide basis, Tuo said.
Expanding such a supervision system nationwide will strengthen and unify the leadership of the Party for anti-corruption, he said.
The purpose is to build "a centralized, unified, authoritative and efficient national supervision system" to supervise all government employees with public power, he said.
"The duty of the supervision commission is supervision, investigation and case handling," Tuo said. (Read more)