Highlights of press conference for 19th CPC National Congress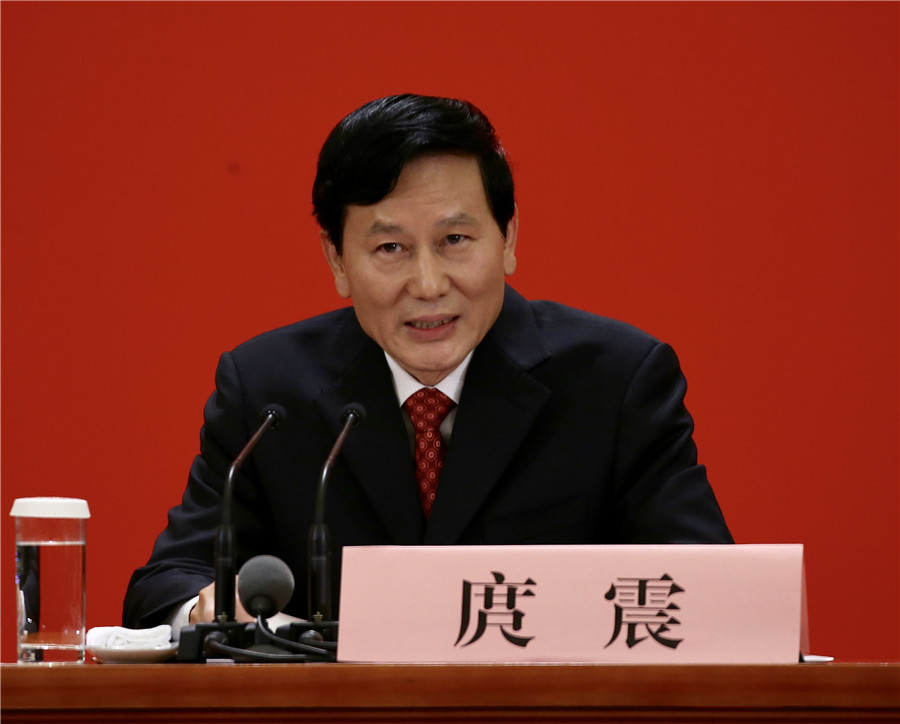 Tuo Zhen, spokesman for the 19th National Congress of the Communist Party of China, holds a press conference at the Great Hall of the People in Beijing, Oct 17, 2017. [Photo by Edmond Tang/China Daily]
'Cutting debt does not mean cutting growth'
Tuo Zhen said that reducing debt and stabilizing economic growth are not contradictory policies.
"In the long run, deleveraging will help remove hidden risks that will affect steady and healthy economic development and strengthen medium- and long-term economic resilience," Tuo said.
China has created a good and steady macroeconomic environment for deleveraging and economic growth by holding onto the fundamental principle of making progress while maintaining stability, continuing to implement active fiscal policy and prudential monetary policy, sticking to supply-side structural reforms and moderately expanding total demands, he said.
"We insisted on taking multiple measures to deleverage to ensure that deleveraging will not make a negative impact on economic growth," Tuo said.
"At the current stage, deleveraging has made initial progress without bringing obvious austerity effects on the economy," he added. (Read more)
Party will design reforms to fit the nation's needs
The Communist Party of China has achieved a great deal during its efforts to reform the nation's political structure and will continue with the work, based upon China's own conditions, rather than by copying others' models, Tuo said.
He said the reform of the nation's political structure has remained a key topic on the Party's agenda since China adopted its reform and opening-up policy nearly 40 years ago.
"The Third Plenary Session of the 18th CPC Central Committee meted out roadmaps for the ongoing comprehensive reforms, including 60 tasks for political structure reform," Tuo said.
The Fourth Plenary Session published 190 measures to boost the rule of law, and the Sixth Plenary Session arranged for new efforts to be made to improve the management of Party members, Tuo told reporters. (Read more)