Chinese actress Tang Wei engaged to Korean director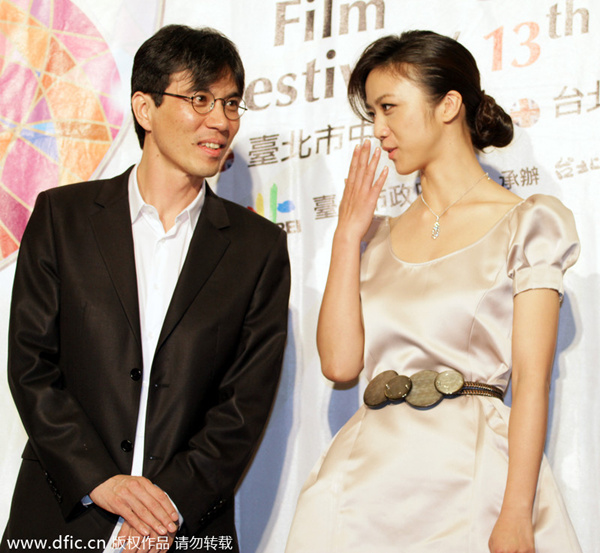 South Korean director Kim Tae-yong and Chinese actress Tang Wei attend a press conference for the film "Late Autumn" in Taipei, July 9, 2011. [Photo/IC]
Today it was announced that Chinese actress Tang Wei is engaged to Korean director Kim Tae Yong, by Tang's management company, Champion Star Management Limited, in a Chinese-language open letter to the public.
The letter stated that the 34-year-old actress first met director Kim (45) in 2009 while shooting Late Autumn, a well-received English-language film.
In the film, Tang plays a prisoner who is granted temporary parole to visit a family in Seattle, Washington and then later befriends a South Korean man who's on-the-run.
The newly engaged couple only started getting close last October when they met again while Tang was shooting a commercial in South Korea. The two have also received their parents support and will have their wedding this autumn, as also stated in the letter.
In the letter, Tang and Kim said, "We met each other because of film; we started to know each other, became friends and then fell in love. In the future, we will call each other husband and wife. We will have to learn a foreign language for one other, but we feel the most blessed. We both believe that we will know each other better, respect and appreciate each other more in the future. Film is the best witness for our marriage. We would like to thank everybody who supports us, and we wish you good luck too."
The Hangzhou actress rose to fame after appearing in Ang Lee's Lust, Caution (2007), where she beat out from more than 10,000 actresses who auditioned for the film.