Florida city suspends police officers for escorting Bieber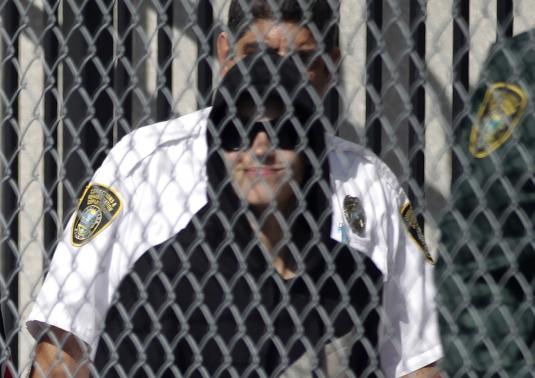 Teen pop star Justin Bieber, in a black hooded sweatshirt, departs a Miami-Dade County jail in Miami, Florida January 23, 2014.[Photo/Agencies]
Three Florida police officers have been suspended for giving Justin Bieber an unauthorized escort from a Miami area airport on Monday night, a couple of days before his arrest for drunk driving after he was caught drag racing on Miami Beach.
"Their presence at the airport was unauthorized," said Opa-locka Assistant City Manager David Chiverton on Friday.
Police escorts from airports are permitted, but must go through a process, Chiverton said.
"All escorts must be approved ... whether it was Bieber or anyone else, for that matter," he said.
He said the officers were suspended without pay pending the results of an investigation that is also looking into where the officers escorted Bieber, including reports that he went to a nearby strip club, the King of Diamonds.
On Friday, Bieber was holed up in a Miami Beach hotel, The Orchid House, a day after he was jailed on charges of DUI, driving with an expired license and resisting arrest. Miami Beach police said Bieber was stopped after drag racing in a Lamborghini on a residential street early Thursday morning.
News crews, paparazzi and fans waited outside Bieber's hotel, hoping the pop star would make an appearance, just a few blocks away from the Miami Beach police station where he was held initially after his arrest.
He was later transferred to a county jail and released on a $2,500 bond.
On vacation with her parents, 11-year-old Maria-Jose Lobo from Colombia said she still supports her favorite singer.
"Now he is a bad boy, but nobody is perfect, and everybody makes mistakes," she said.
Bieber's next court date is on Monday, but he is not expected to appear in person.