Police raid Justin Bieber's home, arrest man for drugs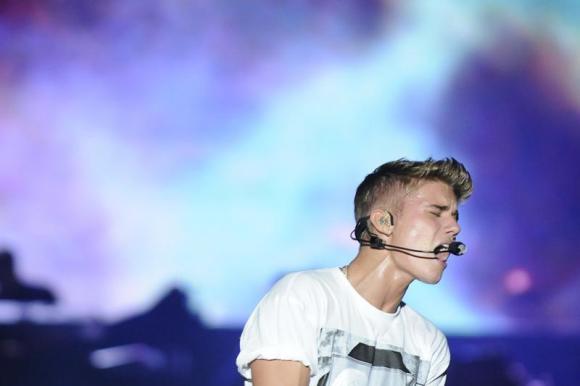 Canadian pop singer Justin Bieber performs during his "Believe" concert at the Olimpic Stadium in Santo Domingo October 22, 2013.[Photo/Agencies]
A police search of teen pop star Justin Bieber's California home on Tuesday in a vandalism case linked to the singer, resulted in the arrest of a man after drugs were found in the house, the Los Angeles County Sheriff said.
Detectives raided Bieber's home at about 8 a.m. after the "Boyfriend" singer was accused of pelting his neighbor's home with eggs in an incident on January 9.
Bieber, 19, was detained at his Calabasas home, about 30 miles northwest of Los Angeles while a dozen deputies searched for evidence.
"He has not been arrested nor has been exonerated," Sheriff's Lt. David Thompson said at a news conference in nearby Malibu following the search.
"We were looking at things that would put him or anything else at the scene," Thompson said, adding that Bieber's attorneys were not present during the search and the singer was not questioned.
It was the latest in a string of incidents that have overshadowed Bieber's music career in the last year as the Canadian star who shot to fame at age 15 transitions to adulthood.
Bieber's representatives did not immediately respond to a request for comment.
The sheriff's department said the investigation sought to collect any evidence in the alleged egg attack on the singer's home video surveillance and other possible leads.
A unnamed person in Bieber's home at the time of the search was arrested for narcotics possession when deputies found cocaine in plain view, Thompson said.