Jennifer Lawrence reveals Golden Globe date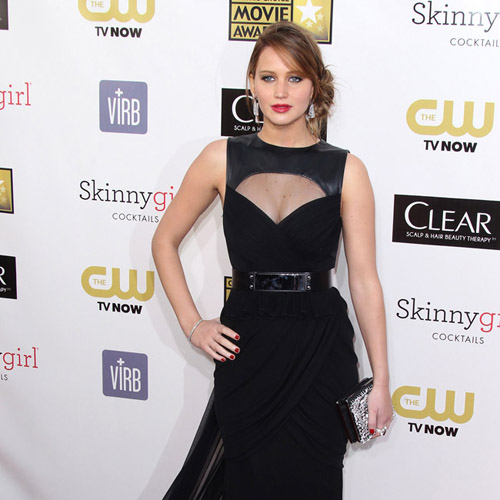 Jennifer Lawrence is bringing her parents to the Golden Globe Awards tonight (13.01.13) after breaking up with her boyfriend.
The 'Silver Linings Playbook' actress - who split from 'Warm Bodies' star Nicholas Hoult recently after two years together - has revealed she managed to get an extra ticket to the ceremony in Los Angeles so both her mother Karen and father Gary could accompany her to the event, where she is nominated for Best Actress in a Comedy or Musical.
Related: Stars arrive for Hollywood's Golden Globes show
The 22-year-old star told EOnline.com: "I can bring both my parents, which is amazing. It was originally just a plus-one."
The family affair comes just days after it was reported she had split from her 23-year-old British actor beau because they "grew apart".
The blonde actress admitted that she is terrified of winning one of the top prizes at the event.
She said: "I think of the nightmare of getting up there and like my pants falling down and instead of me saying, 'Thank you,' I end up being like, 'Screw all you guys!'"
She also revealed that she is having a difficult time choosing between two Christian Dior gowns for tonight's prestigious event, saying: "I'm not a fashion person so me looking at a sketch is like looking at a long-division math problem. I just don't know what I'm looking at so it's really nerve-racking."
Jennifer is being paid $100,000 to wear Chopard diamonds to the event, according to the New York Post.