Experts emphasize 'balance' in internet governance
Editor's note: During the three-day China Internet Conference that ended on Thursday, experts shared their views on internet governance.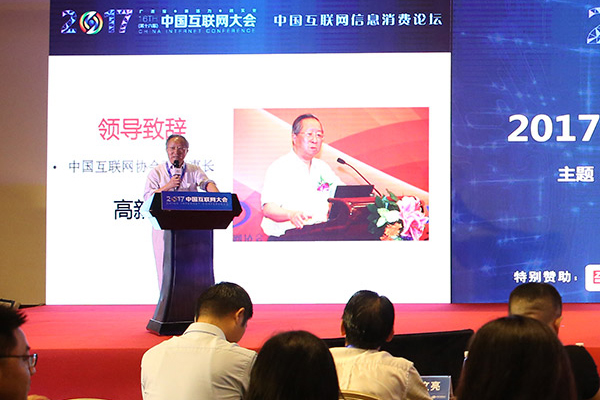 Gao Xinmin, vice chairman of the Internet Society of China,gave a speech in Beijing on July 12, 2017. [Photo provided to chinadaily.com.cn]
"I have realized that balance is the first principal in internet governance as the internet is a double-edged sword. For example, we have to find a balance between security and development."
"I believe the view that the internet cannot develop without security is problematic as the internet is open and there are security risks in internet architecture.
"In addition, balance points vary from country to country as different countries have different emphasis."
Gao Xinmin, vice chairman of the Internet Society of China