Xiaomi makes official debut in Russia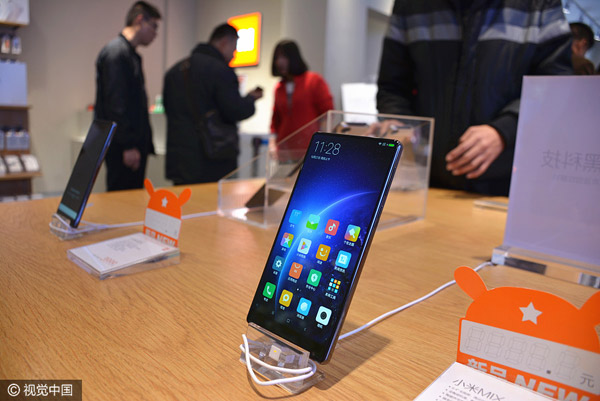 A Mi Mix smartphone on display at a store in Handan, North China's Hebei province, Oct 27,2016. [Photo/VCG]
BEIJING - Chinese tech giant Xiaomi made its official debut in Russia Tuesday with three new products in its latest move to expand overseas.
At its first official presentation in the country, Xiaomi brought three new smartphones the Mi MIX, Mi Note 2 and Redmi 4X, reaffirming the importance of the Russian market after the company first started selling products there six months ago through a partnership with distributor RDC.
As a long-term strategic partner, RDC distributes, markets and supports Xiaomi products in Russia, and has also developed a network of official service centers.
To date, RDC has opened six Mi Authorized Reseller Stores, including two in Moscow, one in St. Petersburg and one in Vladivostok, offering consumers the full Xiaomi experience.
All three devices will be available both online, with promotions on RDC's official website, and in stores starting April 26, with the Redmi 4X also available at operators and stores of major retail partners.
The tech firm started overseas expansion three years ago and is now selling products in over 20 countries and regions.