Chinese electronics giant Xiaomi launched a range of voice controlled artificial intelligence televisions at a product launch held in Beijing on March 21.
The Mi TV 4A series allows people change channels, check the weather forecast, and to search for movies and TV shows using voice commands when a button on the remote is pressed.
Speaking at the product launch, Xiaomi co-founder Wang Chuan, said, "TVs that follow voice commands are the future. The team at Mi TV has been researching artificial intelligence and voice interaction for the past three years."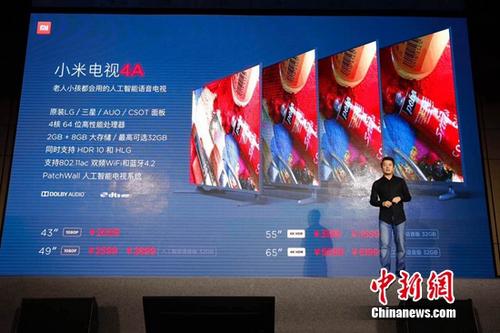 Wang Chuan, co-founder of Xiaomi, introduces the latest Mi TV at a product launch in Beijing on March 21. [Photo/chinanews.com]
Wang predicted that voice control will soon become a standard element of most televisions.
The TVs are available in four different display sizes: 43-inch, 49-inch, 55-inch and 65-inch variant. The 43 inch and 49-inch display variant of the Mi TV 4A comes with a Full High Definition (FHD) display while the 55 inch and 65-inch models feature a sharper 4K panel.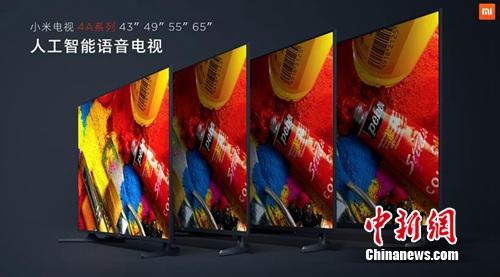 The latest Mi TV 4A are available in four different display sizes: 43-inch, 49-inch, 55-inch and 65-inch. [Photo/chinanews.com]