Lenovo reveals new laptop targeting China's business consumers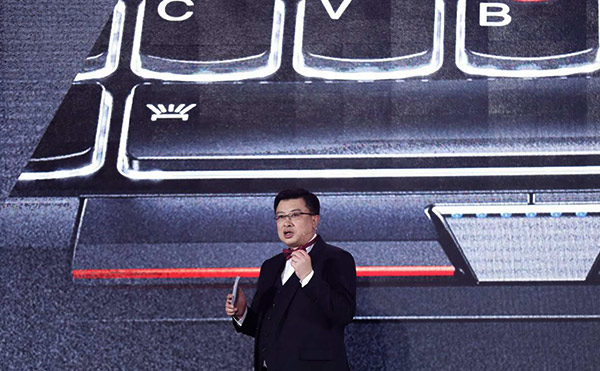 Tong Fuyao, senior vice president at Lenovo, introduces the ThinkPad X1 Carbon 2017 on April 18, 2017 in Beijing.[Photo provided to chinadaily.com.cn] 
Chinese personal computer giant Lenovo Group Ltd unveiled a new ThinkPad laptop in its home market to serve professional business consumers on Tuesday in Beijing.
The ThinkPad X1 Carbon 2017, which features a sleek design and weight of 1.13kg, is Lenovo's latest attempt to tap into the business PC market, which has finally started to see growth after quarters of decline.
Tong Fuyao, senior vice president at Lenovo, said despite the popularity of smartphones for entertainment, people still need "reliable and high-end" personal computers to assist with office work.
"That's exactly what ThinkPad is meant for," he said.
The new laptop strikes a balance between the 15-hour battery life and a thin, light design, which they hope makes it stand out from competitors.
In the first quarter of 2017, the global PC shipments grew 0.6 percent to 603 million units, marking the first increase since 2012, data from the market research firm International Data Corp shows.