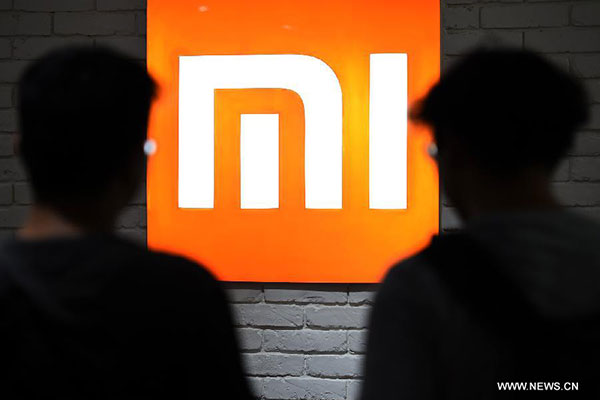 Reporters visit the first Xiaomi store opened in Taipei, China's Taiwan, Aug 6, 2015.[Photo/Xinhua]

Device maker turning to local manufacturing for bigger share of booming smartphone market
Xiaomi Corp is putting a "Made in India" label on its smartphones.
The Beijing-based handset maker said on Monday it is selling a low-end device to India manufactured in that country. It is Xiaomi's first overseas manufacturing program.
The company said it has partnered with Foxconn Technology Group to manufacture the product. The factory is located in Sri city in Andhra Pradesh's Chitoor district, Xiaomi said, adding the location is a good source of highly skilled technical manpower and an enterprising population.
The factory is making Redmi 2 Prime, a device to be sold at 6,999 rupees ($110). The price tag for Xiaomi's flagship device is above $480.
Hugo Barra, vice-president who heads Xiaomi's global marketing, said: "Manufacturing smartphones locally is a significant step towards incorporating Xiaomi into the fabric of India in the years to come." He said the move will bring Xiaomi devices closer to Indian customers.
Manu Jain, head of Indian operations, said the local manufacturing shows Xiaomi's "long haul" commitment to the Indian market. The executives did not disclose the capacity of the plant.
India is a top priority in Xiaomi's overseas expansion plan. The company kicked off Indian sales less than a year ago. Xiaomi's overseas strategy came as China's demand for smartphones hit the ceiling. Smartphone shipments in China shrank in the first quarter, ending a six-year rapid growth in the sector, said consulting firm International Data Corp.
Wang Jingwen, an analyst at industry research firm Canalys China, said selling devices outside China will help Xiaomi grow its global presence and ease dependency on home demand.
Although Xiaomi became the leading device maker in China in the second quarter, the company's 15.9 percent market share only had a slim edge over Huawei Technology Co Ltd's 15.7 percent, according to Canalys.
"Apple Inc and Samsung Electronics Co Ltd have both increased their sales activities in the China market, expanding rapidly in channel coverage through flagship stores and small-to medium-sized retailers.
"Xiaomi is under immense pressure to maintain its top position in the quarters to come," Wang said. India, with a population soon to be on par with China and a quickly increasing demand for affordable smartphones, is thought to be the next smartphone goldmine after China.
Xiaomi had around 4 percent of the market share in India by the end of last year, lagging behind Samsung and local vendors such as Micromax Mobile and Lava Mobiles, according to IDC.