Chinese merchants are moving into the global market via cross-border e-commerce, and their expansion into this segment will grow at a double-digit pace in the coming years, a study has found.
Argentina and Israel were the two fastest-growing markets for online retail exports in China last year, according to global e-commerce vendor eBay Inc. Shipments to Argentina rose 130 percent, while those to Israel were up 78 percent. Sales to Norway (the third-fastest-growing market) expanded 69 percent.
Among the top 15 emerging overseas markets were Russia and Brazil, thanks to a jump in the number of new online shoppers, said John Lin, vice-president of eBay.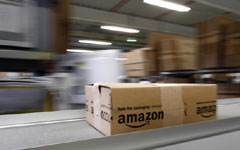 Amazon
closes
third-party
store
in
China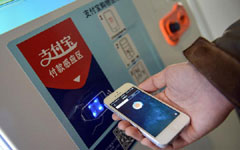 "While e-commerce penetration rates remain low in regions such as Central and Eastern
Europe
,
Latin America
and the Middle East, dramatic breakthroughs are expected in the near future," he said. Last year, $83 billion in global transactions were completed via eBay. Lin didn't say what China's share was, but he noted that the growth rate was "robust".
Global business-to-consumer online sales are set to grow 20.1 percent this year, largely driven by developing markets, according to New York-based consultancy eMarketer Inc.
A wider range of products are being offered by Chinese vendors, supported by improved logistics facilities and an expansion of overseas warehouses.
"We've started to see people selling bulky products online. In general, heavier items that are transported through overseas warehouses tend to be priced two to three times higher than lighter ones, which lead to bigger margins," Lin said.
Electronics, fashion, and home and gardening items are the best-selling categories for Chinese exporters, the study found.