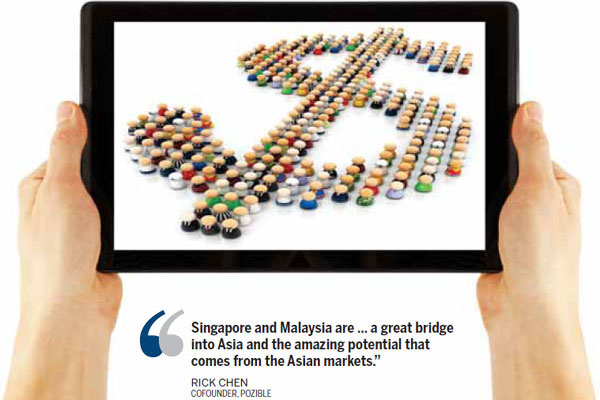 Crowdfunding sites catch on in Asia, helping projects develop through online contributions
It may still be in its infancy in most of Asia, but crowdfunding could generate more than $96 billion from around the world over the next decade - and $50 billion from China alone.
The idea is to reach out to large groups of people to raise money for entrepreneurial, charity or artistic ventures. Investors can contribute cash to projects of their choice through a number of crowdfunding websites.
By the end of 2013, there were 45 countries worldwide with active crowdfunding platforms. Campaigns raised $2.7 billion, most of that in the United States and
Europe
.
Only a fraction came from Asia, but the growth is visible. The World Bank says that as well as China there are a number of rewards-based portals under development in Singapore with increasing interest in places such as South Korea and Malaysia.
With its massive population and already huge market, China is one of the most attractive marketplaces for crowdfunding sites - and those who use them to raise funds.
Projects in China remain relatively small. The most successful project to date, a cartoon series called A Hundred Thousand Bad Jokes on the Demohour site, raised $200,000. That is only a fraction of the $10 million that some projects in the US have managed to raise, but the numbers are growing fast.
The World Bank estimated in a report in November that crowdfunding in China alone could generate as much as $50 billion by 2025. Half of that money would go to startups and businesses from around the world.
In South Asia alone, there was one new platform launched every year between 2006 and 2010, but then seven surfaced in 2011 and a few more appeared in 2013.