China's State Council said it has temporarily lifted a ban on selling foreign video game consoles, paving the way for firms like Sony Corp, Microsoft Corp and Nintendo Co Ltd to enter a nearly $14 billion market.
The suspension of the 14-year-old ban permits "foreign-invested enterprises" to make games consoles within Shanghai's free trade zone and sell them in China after inspection by cultural departments, the government said in a statement posted on its website on Monday.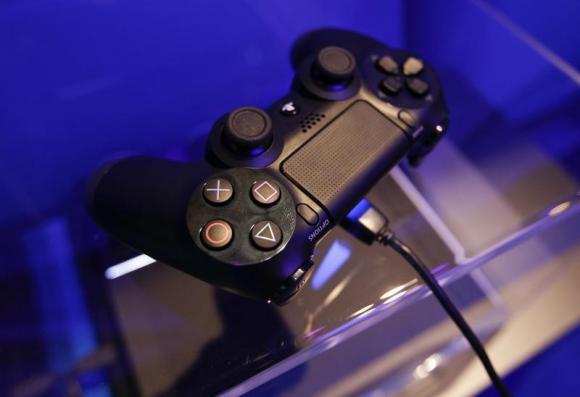 A controller of a Playstation 4 is pictured at the Sony exhibition stand during the Gamescom 2013 fair in Cologne August 21, 2013. [Photo/Agencies]
China banned gaming consoles in 2000, citing their adverse effect on the mental health of its youth. Consoles, however, have long been available albeit illegally, but online PC gaming remains more popular, with Internet cafes often crowded with rows upon rows of patrons.
The State Council did not say how long the suspension would last. It also did not specify the requirements for a foreign-invested enterprise.
Government officials were not immediately available to clarify the ruling.
Nintendo, which makes the Wii console, told Reuters the ruling changed little from when China's government had said in September last year that it planned to lift the ban.
"This just means one step of the process has been taken," said Yasuhiro Minagawa, Nintendo's Japan-based public relations manager.
Sony and Microsoft, makers of the globally popular PlayStation and Xbox consoles, were not immediately available to comment. In September, Sony had said it was looking at entering the Chinese market with "great interest".
China's video game market grew 38 percent from 2012 to reach 83.17 billion yuan ($13.74 billion) in 2013, according to data released at the annual China games industry conference in December.
The ban on consoles has left PC games with almost two-thirds of the market. Browser gaming accounted for 15.4 percent and mobile gaming was 13.5 percent, the data showed.
Games consoles have been made in China for export for many years, with Foxconn, the trading name of Hon Hai Precision Industry Co, making the devices for Sony, Nintendo and Microsoft.