New Arrival: Nissan new Leaf with top technologies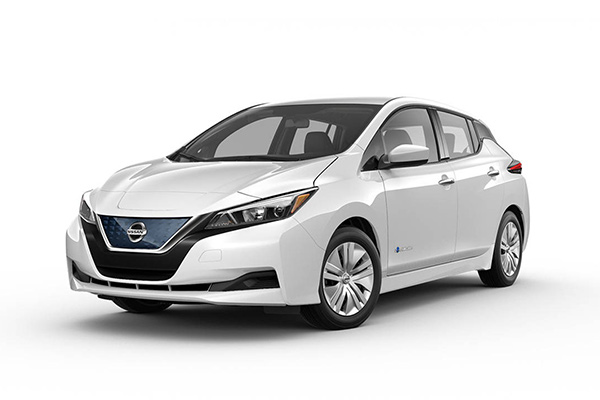 The all-new Nissan Leaf full electric vehicle. [Photo provided to chinadaily.com.cn]
Nissan introduced the latest generation of the zero-emission electric Leaf model last week, combining a greater range with a dynamic new design and advanced technologies.
The new model offers a range of 400 kilometers, allowing drivers to enjoy a safer vehicle and longer journey. The new e-powertrain gives the Nissan Leaf 110 kilowatts of power output and 320 Newton meters of torque, improving acceleration and driver enjoyment.
"The new Nissan Leaf drives the Nissan Intelligent Mobility, which is the core brand strategy for Nissan's future," according to Hiroto Saikawa, president and CEO of Nissan Motor, in a statement.
"It also has core strengths that will be embodied by future Nissan models.
"The new Nissan Leaf, with its improved autonomy range, combined with the evolution of autonomous drive technology, such as ProPilot Park, and the simple operation of the e-Pedal, strengthens Nissan's leadership in the field of electric vehicles, as well as the expansion of electric cars globally."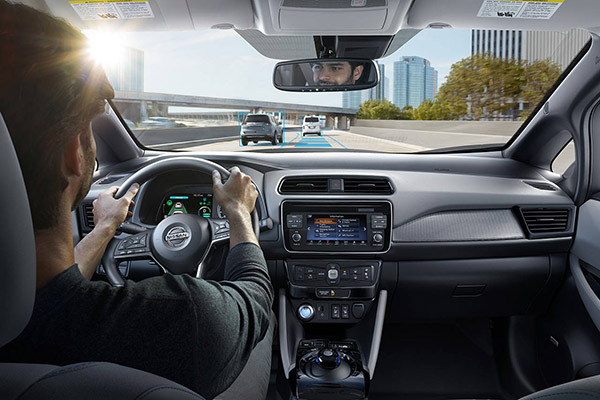 ProPilot technology is applied in the all-new Nissan Leaf. [Photo provided to chinadaily.com.cn]
The all-new Leaf adapts ProPilot autonomous drive technology, used during single-lane driving on the highway. When activated, the car's ProPilot Park technology takes control of steering, acceleration, braking, shift changing and the parking brake, automatically guiding the vehicle into a parking spot.
The Nissan Leaf's design includes a low, sleek profile which gives it a sharp, dynamic look. Along with excellent aerodynamics, the styling – from the sleek silhouette to the car's "advanced expression" – evokes the exhilaration of driving an e-car.
Familiar Nissan design features include the signature boomerang-shaped lamps and V-motion flow at the front. The flash-surface grille, in clear blue, and the rear bumper's blue molding emphasize its identity as a Nissan.
The interior design creates a relaxed ambience and premium quality feel, due to carefully selected materials. The seven inch, full-color TFT display has also been redesigned to highlight key features, such as the Safety Shield technology power gauge, audio and navigation system information.
For customers who want more excitement and performance, Nissan will also offer a higher power, longer range version at a higher price as early as in 2018.
Exterior
Size: 4.48 x 1.79 x 1.54 meter with 2.7 meter wheelbase
Ground clearance: 150 mm
Battery
Type: Li-ion battery
Capacity: 40 kWh
Electric motor
Maximum output: 110 kW
Maximum torque: 320 Nm
Performance
Cruising range: 400 km
Normal charging time: 16 hours (3 kW); 8 hours (6 kW)
Quick charging to 80%: 40 minutes