Maintaining Joy dealership services boost group's sales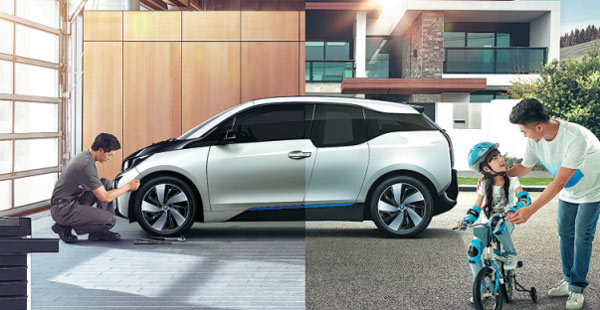 A BMW dealership worker provides aftersales service. [Photo provided to China Daily]
BMW expects to attract 1 million more Chinese users in the coming two years, fueled by its promising Maintaining Joy services, for which it has lined up continuous upgrades and expansion.
The German automaker realized an increase in customers from 1 million to 3 million in less than four years in the Chinese market. It expects to maintain the momentum, especially after 2016's all-time high of 500,000 vehicle sales.
BMW's sales volume surged by 12.4 percent in the first quarter of 2017 compared to the same period last year, setting a new record with 142,828 vehicles sold.
The company founded the Maintaining Joy services, and the comprehensive aftersales system delivered through its partners and dealership network has made critical contributions to this achievement.
Michael Liu, president of BMW China Automotive Trading Ltd, said: "We will enhance these comphrehensive services with further localized development, for bigger breakthroughs."
The comprehensive services are more about emotional care and cover the entire process from purchasing to aftersales services, including customers making appointments, to maintenance and repairs through 4S/5S dealership stores or BMW's Fast Lane service.
BMW's localized services were provided by 95 percent of its 570 partnering dealerships that also operate as service centers, covering more than 270 cities, including all first-, second- and third-tier cities nationwide, as of March this year.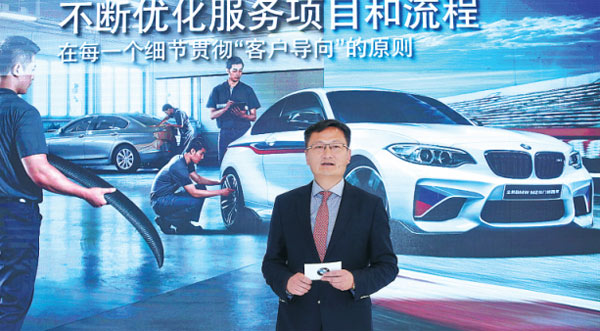 Tang Xiaoxiong is vice-president of Shanghai Baode Group, a dealership of BMW in China. [Photo provided to China Daily]
The company's philosophy "to serve first, then sell" is shared among the dealership partners, according to Tang Xiaoxiong, vice-president of Shanghai Baode Group.
The authorized BMW dealer group requires each staff member to serve customers wholeheartedly, in addition to optimizing the service process and workflow.
For example, nighttime services are offered for emergencies and to those who are not available during the day. A vehicle pick-up service is provided. And to shave the time spent waiting for maintenance and repair, more than 3,000 BMW substitute cars are offered nationwide for customers, and five regional distribution centers are in operation to ensure faster parts deliveries.
BMW is the first premium carmaker to establish a standalone brand for aftersales services in 2011. It upgraded its offering in 2015 with a new strategy, promising greater convenience, trust and care.
The service system will be further improved when the first BMW City Living Room opens soon.