New arrival: GAC Honda Avancier 240Turbo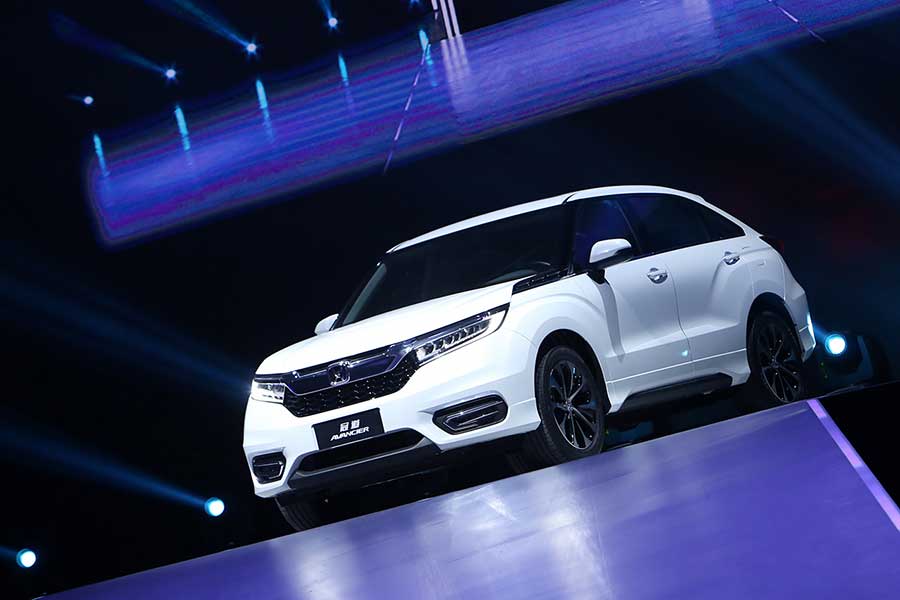 A GAC Honda's 1.5-liter turbocharged Avancier 240Turbo is pictured at the carmaker's launching ceremony in Shanghai on Mar 29, 2017. [Photo provided to chinadaily.com.cn]
GAC Honda's 1.5-liter turbocharged Avancier 240Turbo, priced from 220,000 to 263,800 yuan, hit the market as a light edition of the 2-liter 370Turbo launched in November last year, to fuel the company's sales volume.
The joint venture has received more than 27,000 orders for the premium products, beating the company's expectations and exceeding its current production. The accumulative deliveries to the final customers amounted to over 16,000 units as of the end of March.
The lower-priced variant is expected to further boost popularity, and the carmaker is hoping for a big sales bump this year.
The Avancier 240Turbo comes with Honda's latest Sport Turbo 1.5-liter engine, pushing efficiency up to 38 percent, and a Continuously Variable Transmission with seven-speed paddle shift. Its power tops 142 kW and the torque peaks at 243 Nm.
The Avancier has a length of 4.8 meters with a 2.8-meter wheelbase, and exemplifies the "Dynamic Elegance" design philosophy. LED is used for both head and taillights to show off the car's high-tech style. The fastback design, together with a roof-extending spoiler, gives the body a distinctive shape.
GAC Honda Automobile Co registered an accumulated sales volume of 166,492 units in the first quarter this year, up 13.5 percent year-on-year, after the volme in March climbed 3.8 percent to 57,823 units.