Car sales surge 20% as consumers rush to cash in on expiring tax cut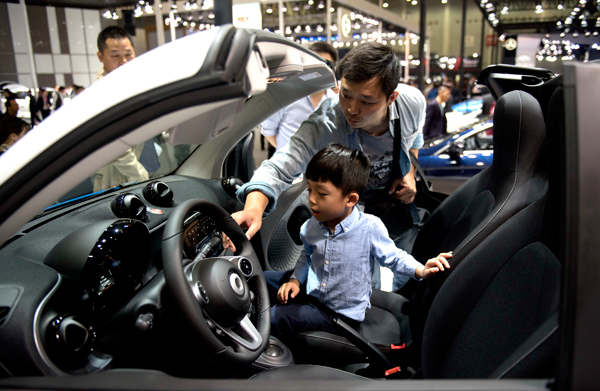 Visitors try out a car at an auto exhibition in Wuhan, Hubei province, Oct 12, 2016. [Photo/Xinhua]
China's passenger-vehicle sales climbed for an eighth consecutive month as consumers rushed to buy small-engine autos ahead of a tax cut due to expire at year-end, boosting deliveries at local carmakers including Geely Automobile Holdings Ltd and Great Wall Motor Co.
Retail sales of cars, sport utility and multipurpose vehicles increased 20 percent to 2.22 million units last month, according to the China Passenger Car Association. Deliveries rose 15 percent to 18.7 million units in the first 10 months.
Over the past few months, consumers have brought forth their purchases to qualify for a tax cut on vehicles with smaller engines that is expiring at the end of this year, even as the government said it is looking at extending the rebate. Chinese automakers such as Geely and Great Wall are among automakers that have benefited from the surge in demand for popular SUV models like the Boyue and H6.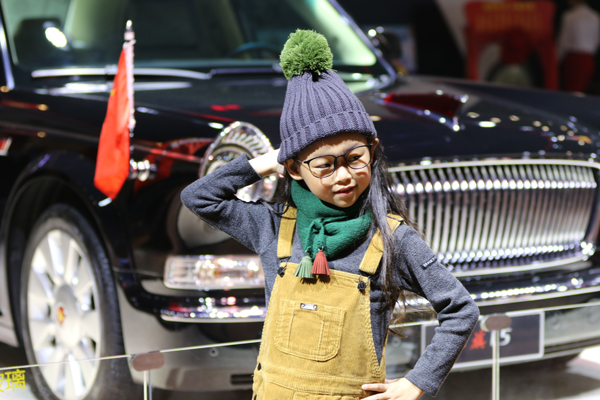 A child poses in front of a car at an auto exhibition in Zhengzhou, Henan province, Nov 6, 2016. [Photo provided to China Daily]
"Auto production was expected to accelerate in the fourth quarter in anticipation of an eleventh-hour sales surge as buyers rush to beat the tax cut's expiration at year-end," Steve Man, a Hong Kong-based analyst with Bloomberg Intelligence, wrote in a note. "Pricing in the passenger vehicle market in China is increasingly competitive. It appears the automakers are resorting to incentives to generate sales."
Consumers have been advancing purchases to tap on the tax cut and incentives offered by dealers and automakers, the trade body said in the statement. Wholesales of cars with engines smaller than 1.6 liters rose 26 percent in October, compared to 16 percent for those with bigger capacity, according to PCA.
Geely, which has raised its annual sales target twice, posted an almost doubling of deliveries to 96,158 units in October, while sales for Great Wall increased 31 percent to 104,844 units. Deliveries of Guangzhou Automobile Group Co climbed 33 percent to 158,096 units, while Chongqing Changan Automobile Co's jumped 20 percent to 293,902 units.
General Motors Co's deliveries rose 5.7 percent and Ford Motor Co gained 14 percent. Japanese automakers also saw a pickup in demand, with Nissan Motor Co posting an increase of 16 percent, while Honda Motor Co reported a 40 percent surge in sales.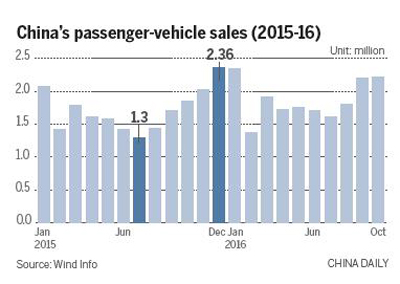 Bloomberg