Volkswagen to introduce 15 new energy vehicle models in China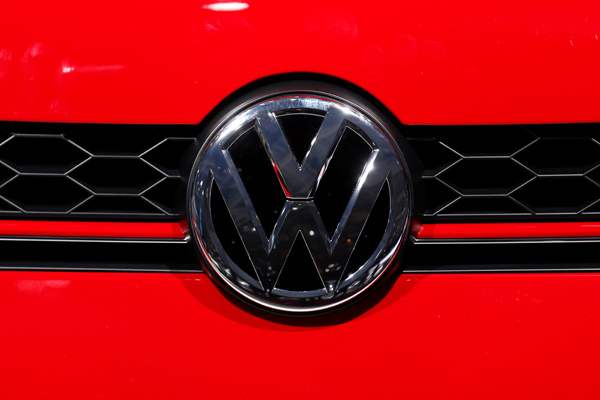 A Volkswagen logo is seen on media day at the Paris auto show, in Paris, France, September 30, 2016. [Photo/Agencies]
TIANJIN - German automaker Volkswagen has planned to introduce 15 models of new energy vehicles in China that are locally produced, the company said Sunday.
These models will be released in the next three to four years to address the environmental protection needs in Chinese market, Li Xiaoxin, a public relations manager with Volkswagen Group China said in Tianjin, where a joint venture project of the company is under construction.
China is Volkswagen's largest market worldwide. Volkswagen Group China and its two joint ventures delivered 2.85 million automobiles in the Chinese mainland and Hong Kong in the first three quarters, up 10.7 percent year on year.
Annual investment in China reached around 4 billion euros ($4.44 billion) this year, and the volume is expected to be maintained in the next several years.
According to Volkswagen CEO Matthias Muller, digitalization and environmental needs are the major factors that drive the transfer of automobile industry. To adapt to the change, the automaker has planned to introduce 30 models of electric cars by 2025 to the world market.