The ride gets bumpy, costly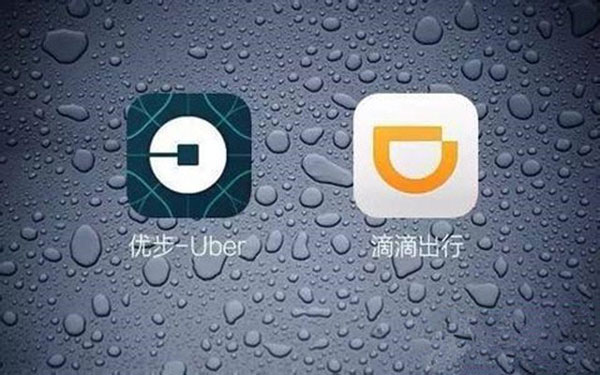 Ride-hailing services Didi Chuxing and Uber. [Photo/zol.com.cn]
Qu Liqun, 40, is a "smart" Hangzhou cabbie-he has installed as many as four smartphones and an iPad in his taxi. The gadgets are neither for communicating with family nor for entertainment in motion.
They are part of Qu's strategy to outsmart other cabbies, survive and thrive in China's fiercely competitive ride-hailing market.
Hundreds of millions of Chinese now use smartphone apps to book rides. That ability is largely a result of the cash-burning war for market share that service providers such as Didi Chuxing and Uber waged until recently.
Their war produced a country-wide awareness of their services. It also spawned a market now estimated to be worth billions of yuan.
Not surprisingly, market share-minded ride firms offered heavy incentives to drivers registered on their apps. By mid-September, about 15 million drivers, including those running rented metered taxis and private car owners, registered as ride-providers on Didi alone, to work full-time or part-time, as per their convenience and needs.
As for passengers, they too loved the apps because rides were much cheaper than regular taxis. Soon, regular taxi drivers began to seethe as their income began to plummet.
Others such as Qu, the Hangzhou cabbie, improvised. "With more devices (in my taxi), I'll have a better chance of landing big-ticket orders."
By that he means business travelers who book long-distance rides via apps. Business travelers, Qu said, are not price-sensitive.
"They represent the only niche where traditional taxis still have an advantage. In the mainstream market, we can't beat individuals who register their private cars on apps such as Didi and offer cheap rides, which generate additional revenue for them in their spare time."
Some commuters too are switching back to regular taxis as employers have stopped reimbursing receipts issued by ride-hailing firms.
That's not the only bump on the road for the apps that symbolize sharing economy. They began emerging in China in 2012 and enjoyed a smooth ride until this year, which is proving to be a watershed.
The Chinese government aims to boost sharing economy in a bid to improve the services sector, spur consumption and create jobs. But the rise of cab apps is seen hurting traditional metered taxis.
Besides, it is feared a system without adequate checks and balances to filter out criminals seeking to be ride-providers, could endanger passenger safety, observers said.
Earlier this month, several big cities proposed draft rules on the types of vehicles that can be used as taxis and ride-hailing vehicles, and specified who could drive them.
Metropolitan cities, including Beijing and Shanghai, have proposed that only cars with a certain length of wheelbase could provide app-based rides.
Observers think the proposed regulations could increase the cost of rides and hurt the emerging business, which has already attracted billions of dollars in investment.
"The regulations practically allow only cars worth more than 200,000 yuan to provide rides, which could push the majority of existing cars off the road," said Xue Zhaofeng, a professor with the National School of Development at Peking University.
A statement from Didi, China's largest ride-hailing service provider, said only one-fifth of its vehicles in Shanghai would meet the proposed requirements. Rides would become more expensive and less efficient due to shortage of stipulated vehicles, it said.
But local governments think the new rules are necessary to tackle traffic congestion and air pollution.
The draft rules are now pitched to the public for their opinion. It is anyone's guess whether or not they would become official in their current form eventually.
Also, shrinking incentives of ride-hailing apps are unnerving their drivers. Discounted, lower-than-cost rides, which were used earlier to lure passengers away from traditional taxis, are also declining after criticism emerged they constitute unfair trade practices.
In August, Didi (estimated valuation: $33 billion) and the China unit of United States' ride-hailing giant Uber Technologies Inc decided to end their bitter rivalry and merge, a decision that is being scrutinized by China's antitrust authority.
The merged entity is expected to command 90 percent of the market. "The tie-up is a sign that the era of heavily subsidized rides will likely end," said Zhang Xu, an analyst with the Beijing-based consultancy Analysys International.
Several drivers who used to offer app-based rides, have complained of shrinking income due to a decline in the number of passengers.
A Uber driver surnamed Wu, belonging to Henan province and now based in Beijing, said he earns up to 6,000 yuan ($909) a month if he works really hard. "But many drivers earned nearly 200,000 yuan each last year when the subsidies were high as a great number of passengers hailed rides using apps."
Wu had relocated to Beijing hoping to increase his income as an app-based ride-provider. But the draft local rules could bar him from driving a cab in the capital.
Not just firms and drivers, even passengers are experiencing change. Liu Yinghua, a white collar worker in Beijing, said she is back to subway commutes as undiscounted app-based rides have become as expensive as metered taxis.
Liu owns a car but used to hail rides using apps because they were cheap and saved her the trouble of finding parking spaces.
But not everyone may emulate Liu. Wang Xiaofeng, an analyst for Forrester, said only very price-sensitive users would stop using taxis and ride apps. Such passengers do not help earn big profits anyway, she said.
"But, on the other hand, as app-based rides become costlier, users may move to the higher end of chauffeur services, especially if the price gap between the two becomes narrow," Wang said.
Also, for Didi, app-based ride services using private cars represent no more than a tactic to make customers loyal to its brand. For it to earn a decent profit, it has to rely on the high-margin chauffeur business that provides high-quality services to passengers, she said.
Didi has already started providing such services.
To be sure, even this segment is not bump-free. Competition is stiff. Shouqi Limousine and Chauffeur, founded in 2015, hires only professional taxi-drivers to drive its premium cars.
Ucar Technology Inc offers similar services. Only, it owns its cars and employs the drivers, unlike Didi that swears by its asset-light business model (third-party cars rented by external drivers).
In this complex situation, only one thing is certain: everyone will attempt to become "smart" like Qu, Hangzhou's cabbie with a smartphone-rich taxi.
Evolution of China's cab wars
Round one: 2012-15
Didi Dache vs Kuaidi Dache
China's Didi Dache, or "honk honk taxi", launched its taxi-hailing service in Beijing in September 2012. It was inspired by Hailo, a UK company that worked with London's famous black cabs driven by licensed hackney drivers. But Kuaidi Dache beat Didi by a month, launching its service in Hangzhou of Zhejiang province in August 2012. Brutal competition ensued. In 2014, Didi received funding from China's Tencent Holdings Ltd, the internet giant and owner of WeChat. Next, Kuaidi was backed by Alibaba Group Holding Ltd, the e-commerce behemoth. Both Tencent and Alibaba saw ride-hailing apps as important tools to attract mobile payment users. Bankrolled by Tencent and Alibaba, Didi and Kuaidi offered coupons and cash rebates to lure drivers as well as passengers. They burned cash, billions of yuan, to gain supremacy in the emerging ride market. But, on the Valentine's Day of 2015, Didi and Kuaidi kissed, made up and merged to form Didi Kuaidi, which was renamed later as Didi Chuxing. Didi now offers a wide array of services: taxis, private cars, carpooling, car rental and bikes.
Round two: 2014-16
Didi Chuxing vs Uber China
The United States-headquartered ride-hailing giant Uber Technologies Inc entered the China market in 2014. Founded in 2009, parent Uber is the most valued ride-hailing company with a global footprint. To gain a solid foothold in China, it formed an alliance with Baidu Inc. That deal meant the ride-hailing business was the new battlefield for China's top three internet players. Despite its late arrival, Uber China had the advantages of its parent's rich experience and stronger financial muscle. A sizable number of private car owners joined either Didi or Uber or even both. Didi vs Uber was one bitter, all-out war for market-share, expansion and funding, which again ended with a merger in August. Uber agreed to sell its China operations to Didi. In return, Uber and Uber China's other shareholders will receive a 20 percent stake in the combined company.
Round three: 2016-ongoing
Taxis vs chauffeurs vs private cars
Now, Didi dominates the market for sure, but the central government's new regulations in July made China the first country in the world to accord legal status to the ride-hailing business. But, the central government also gave the right to formulate detailed rules for the business to local governments. Earlier this month, four metros drew up draft regulations. It is feared that if formalized, they could impose restrictions on use of private cars for ride-hailing services. For instance, Beijing and Shanghai proposed that both drivers and cars should be locally registered. This would mean, non-denizens and outside vehicles will be barred from the business in the two cities. Shenzhen and Guangzhou in Guangdong province plan to ban use of certain vehicles. Such regulations are feared to drive up the cost of app-based rides and erode the price advantage that private car services have over metered taxis and chauffeur services.