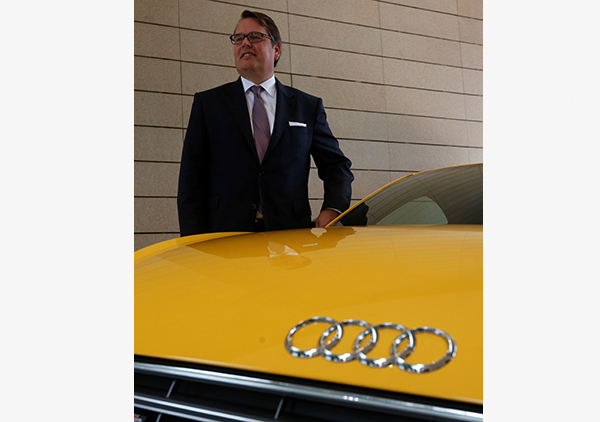 Dietmar Voggenreiter, member of the Board of Management for Sales and Marketing at Audi AG, poses during an interview in Hong Kong, China, August 31, 2016. [Photo/Agencies]
German car producer Audi AG reported on Tuesday that its sales developed especially positively in China in August.
According to a statement from Audi, a total of 49,154 cars were delivered to Chinese customers in August, representing a year-on-year increase of 8.8 percent.
Since the beginning of the year, the company has sold a total of 385,734 cars in China, a year-on-year increase of 6.8 percent.
Audi delivered around 132,350 cars to customers in August worldwide, up by 2.9 percent year on year. As a result, Audi has sold about 1,234,900 cars in the first eight months, 4.9 percent more than the same period last year.
"In August, Audi achieved its 80th month of growth in a row. This impressive sequence shows that our business is geared towards solid long-term success," Dietmar Voggenreiter, board member for sales and marketing, stated.
"In a generally difficult market environment, a healthy, sustainable development is therefore the top priority for us," Voggenreiter added.