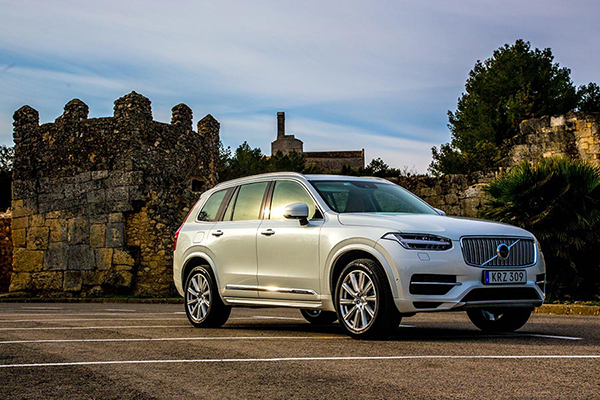 Volvo's all-new XC90 is pictured in Barcelona, Spain, on March 11, 2015. [Photo provided to Chinadaily.com.cn]
STOCKHOLM - The Volvo Car Group reported a global sales surge for the month of July on Monday although the company suffered from a hefty drop in Chinese demand.
Volvo sold some 38,000 units globally in July, a 4.6 percent increase on the same month last year, with its Western European core market seeing an 8.8 percent rise in sales figures posted online.
"The success for the new (SUV model) Volvo XC90 is now starting to show in our sales performance but I am also happy to see that our (sedan) '60-series continues to grow in demand globally," Alain Visser, senior vice president of marketing, sales and customer service at Volvo, said in a statement.
Sales soared 14.7 percent in the United States, where the Chinese-owned Swedish brand sold some 5,600 cars in July.
In China, however, sales slumped 15.3 percent on the year before. The sluggish demand "reflects the current overall market uncertainty and instability," Volvo said.
Its most popular models in China were the locally produced XC60 and S60 models.
In the first seven months of the year, Volvo has sold some 265, 000 cars in total, a 1.9 percent increase on the same period last year.