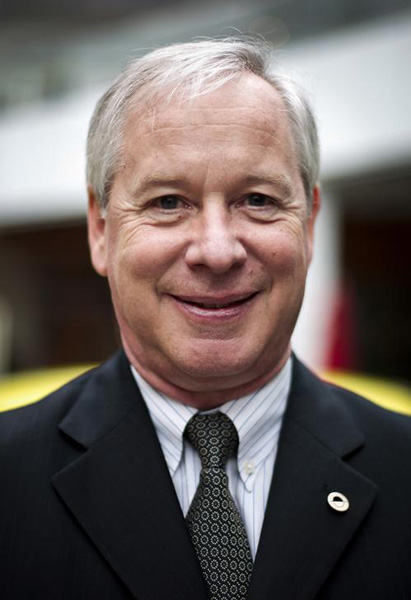 Phil Murtaugh, new Qoros CEO.
Management reshuffle not the solution, say industry insiders
Qoros Automotive Co appointed former General Motors' senior executive Phil Murtaugh as its CEO last week, a move seen as one of the most aggressive attempts to turn around the floundering automaker's performance.
The joint venture between China's Chery Automobile Co and investment group Israel Corp made a loss of $95 million in the third quarter of 2014, up from $48 million in the same period the previous year.
The management reshuffle started on Dec 17 when the brand's former president and CEO Guo Qian was replaced by Chen Anning and sales chief Stefano Valenti was succeeded by Sun Xiaodong, a sales veteran in the Chinese auto market.
Chen, who serves as Qoros' president, said Murtaugh was chosen from a dozen candidates because of "his leadership in challenging situations".
Murtaugh's western background and work experience in China is believed to be another major factor, as Qoros has claimed to be an international automaker since it was established in 2007.
Murtaugh held several senior management posts in his career, including vice-president of Shanghai General Motors, president of General Motors China, executive vice-president of SAIC Motor Group and Asia-Pacific CEO of Chrysler Group LCC.
High hopes are pinned on Murtaugh and Sun to help Qoros fight its way out.
Murtaugh said he is excited to join Qoros and work with Sun, his former colleague at Shanghai General Motors, at a news conference after his appointment was announced.
He said he visited Qoros' production facilities in Jiangsu province and test-drove its models, which he said offered the best driving experience of all the cars in the same segment.