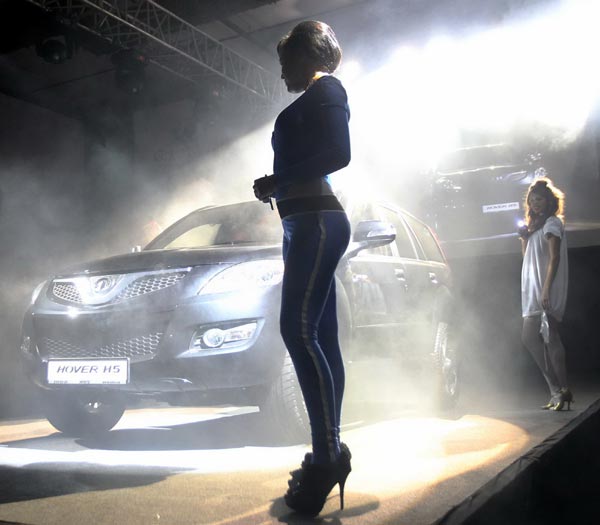 Great Wall Motors' sales in Russia fell to 16,631 units in the first 10 months, a 22 percent slump from the same period last year. Lu Jinbo / Xinhua
A plunge in the value of the rouble in 2014 dealt a blow to Chinese automakers who see Russia as a major export destination.
Russia was the world's seventh largest auto market in 2013, with sales reaching 2.95 million units. Chinese automakers operate more than 160 dealerships in the country.
Zhejiang-based Geely Automobile said in a statement in late December that its net profit in 2014 could be halved due to the rouble's depreciation and the lackluster performance of its new models.
Securities analysts estimated the automaker could lose as much as 800 million yuan ($127.79 million) last year as a result of the rouble's sharp depreciation.
In response to the challenge, Geely said in the December statement that it would scale up the prices of models sold in Russia, but did not provide any further details.
Yang Xueliang, head of public relations at Geely, told the media that the automaker would exercise more caution when making further inroads into the Russian market.
Geely raised the prices of its vehicles in the Russian market by up to 15 percent in March. Yang said exports of vehicles to Russia were suspended in May and models available in the country were limited to only those in stock.
Chery Automobile adopted similar measures. The Anhui-based automaker put up prices of its models sold in Russia by 5 percent in December and said it could raise prices by another 10 percent to 15 percent in 2015 if currency turbulence continues, according to British newspaper The Guardian.
Chinese media reported that other automakers like Jiangling Motors were forced to use US dollars instead of the rouble to prevent further profit loss.
Analysts at BOCOM International Holdings believe that measures such as increasing prices would help reduce losses but they would also curb consumer demand in the country.
They argued that the rouble's depreciation caused price hikes of many commodities and Russians would cut their expenditure on items that are not daily necessities, like cars.