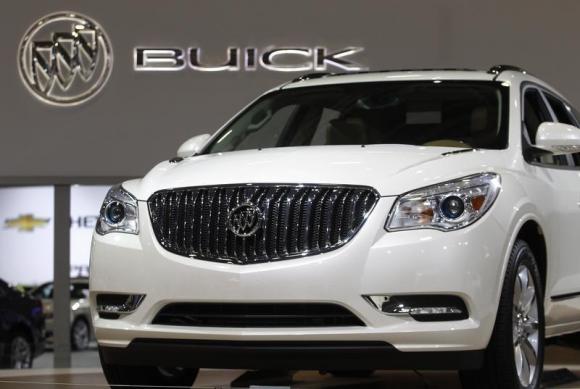 The 2013 Buick Enclave SUV is seen at the Washington Auto show February 6, 2013. [Photo/Agencies] 
SHANGHAI - General Motors Co will recall 24,021 imported Buick Enclave vehicles due to airbag defects, China's quality watchdog said on Monday, as part of the United States automaker's global recall over the same issue involving over nearly 1.2 million vehicles.
Starting Monday, Shanghai General Motors, GM's join venture with SAIC Motors Corp Ltd, will recall some of Buick Enclave vehicles produced between 2008 and 2013 to fix an issue that could lead to the nondeployment of side airbags, China's General Administration of Quality Supervision, Inspection and Quarantine said in a statement on its website.
A GM spokeswoman said the move was part of the global recall announced earlier by GM. She said the company had no further comments to make.
Over the past two months, GM has recalled more than 3.1 million vehicles in total in the United States and other markets. The company has said that 12 people have died in accidents related to an ignition switch problem.
Included in the 3.1 million recall are 1.18 million mid-sized crossovers to repair the airbag issue. Affected are some 2008-2009 vehicles and all 2010-2013 Buick Enclave and GMC Acadia crossovers, some 2009 and all 2010-2013 Chevrolet Traverses and some 2008-2009 and all 2010 Saturn Outlooks.