BMW's all-new electric model wins over Lenovo founder
Updated: 2013-08-05 07:19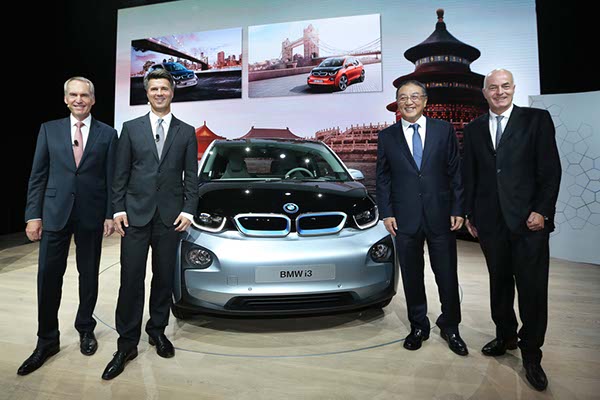 From left to right: Friedrich Eichiner, member of the Board of Management at BMW AG; Harald Krueger, member of the Board of Management at BMW AG; Liu Chuanzhi, the founder of Lenovo, and Karsten Engel, president and CEO of BMW Group Region China. [Photos Provided to China Daily] 
When legendary Chinese entrepren
eu
r Liu Chuanzhi, 69, was invited to attend an exhibition of BMW's i3 electric, he had not planned on buying a car that night.
But after learning about this groundbreaking model at the event on June 29 in Beijing's 798 Art Zone, the founder of Lenovo Group decided to order one on the spot.
The German carmaker's first mass-produced pure-electric model was making its world debut that night simultaneously in the Chinese capital as well as in New York and London.
Unlike other electric vehicles on the market, the i3 is purpose built around an electric powertrain and uses a carbon fiber passenger cell to offset the extra weight of the batteries.
Set to go on sale in Europe later this year, it will be available in China in the first half of next year.
An old friend of BMW, Liu that evening was sitting at the same table as Karsten Engel, president and CEO of BMW Group Region China.
He showed great interest in the vehicle and asked Engel questions about charging and after-sale maintenance.
After being assured that the carmaker is well prepared to take care of all problems, Liu said he is willing to buy one.
When Liu founded Lenovo in 1984, the company had only 11 people, including Liu himself.
He has since led it to become China's top PC manufacturer.
His vision, leadership and dedication to work are widely looked at as a model in China's business circle.
In 2011 he retired from his position as chairman of Lenovo, but the young-at-heart entrepreneur did not slow down.
He remained chairman of Lenovo's parent company Legend Holdings.
Sustainability
BMW staff said they are "surprised and happy" that Liu will be the first Chinese customer of the i3 because it shows that such a highly esteemed business leader recognizes the new product and the idea of sustainability it represents.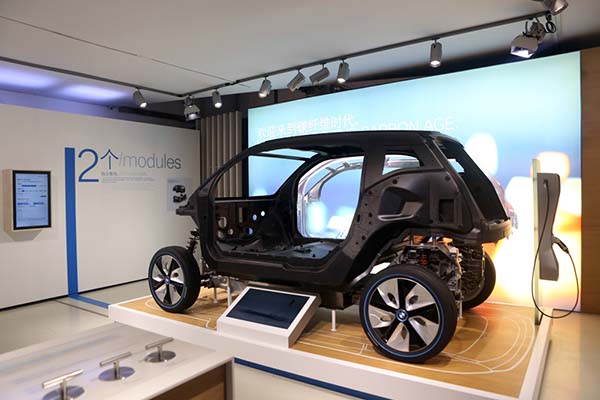 With a creative concept, BMW's first mass-produced i3 electric features a carbon fiber passenger cell that offsets the extra weight of the batteries. [Photos Provided to China Daily]