GENEVA -- More green cars than ever before will feature at the Geneva Motor Show this year, which will open to public from March 7 to 17.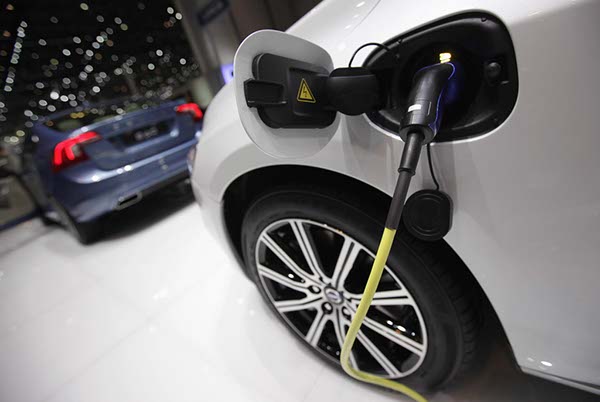 An electrical charger is pictured on the V60 hybrid car at the Volvo stand during the second media day of the 83rd Geneva Car Show at the Palexpo Arena in Geneva March 6, 2013. The Geneva Motor Show will take place from March 7 to 17, 2013. [Photo / Agencies]
More than 30 manufacturers will present some 90 models of green cars, powered by alternative technologies or with less than 100g/km CO2 emissions. The world premiere of the Volvo V60 Plug-in Hybrid and the European premiere of Chevrolet Spark electric vehicle is also expected at the show.
Andre Hefti, managing director of the Geneva Motor Show, said the development and proliferation of alternative fuel vehicles, including electric, hybrid and fuel cell, is one of the main draws of the motor show this year.
"There is practically no major manufacturer that does not include at least one in its range," he was quoted as saying by the Motor Show Magazine.
The 83rd Geneva Motor Show will also have some 260 manufacturers presenting 900 models of vehicles, among which more than 130 will make their world or European debut.
The event is expected to attract more than 700,000 visitors.