Uber makes huge loss after China exit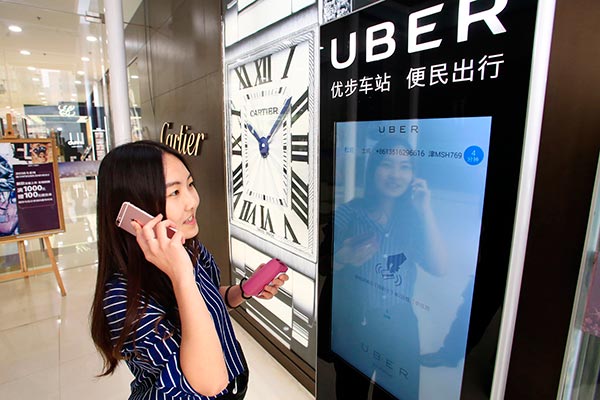 A woman uses Uber Technologies Inc's car-hailing service via an electronic screen in Tianjin.[Photo provided to China Daily]
That figure refers to a loss in just one financial quarter of the year, meaning that the company's full year loss could be in the region of over $2 billion.
Many Uber users will be surprised to learn that the company is not currently profitable. After all, the firm has low overheads and is effectively just a middle-man, connecting a driver with a customer, and taking a percentage fee for this service.
However, as Uber has needed to compete with incumbent taxi firms in cities all over the world, it has often effectively subsidized rides via incentives to customers. It has also invested heavily in expansion and in driverless technology.
In August, it was reported that Uber would merge its Chinese business with local rival Didi in a deal worth as much as $35 billion.
The two companies had been involved in a costly battle against each other, and Didi invested significantly in the worldwide Uber company as part of the deal.
That Uber has been unprofitable despite that deal will undoubtedly be received with caution by investors.