Car registration limit to vary each year
By Cai Muyuan (chinadaily.com.cn)
2010-12-28 17:57
| | |
| --- | --- |
| | |
"Beijing will control the number of registered vehicles next year to 240,000. The number will be decided by each year's traffic capacity from now on," Li Xiaosong, deputy director of Beijing Municipal Commission of Transport said, The Beijing News reported Tuesday. 
Related readings:

 China caps boom year for auto market with car show

 Plan accelerates car buying craze

 Leading car makers across Taiwan Strait set up JV

Challenges of charging ahead in electric cars
According to Li, the traffic measures unveiled Dec 23 have undergone much consideration. "The city's vehicles increased to 2 million in 5 years while Japan took 22 years," he said.
City officials introduced 28 measures to ease congestion and ensure transportation safety in China's capital.
An authority with the commission told the reporter that though the number of registered vehicles will vary each year, the number of plates they allocate will be in accordance with the traffic measures, which reserve 88 percent for private cars, 10 percent for public cars and 2 percent for commercial use cars every month.
A US electronics company invented a charger that draws its power from Wifi signals, according to TGDaily.com.
The "Green Seeds" chewing gum bottle designed by Jiang Gonglue makes it easier for you to deal with gum residue.
A French graduate designed a kettle using an incandescent bulb to heat water, according to dezeen.com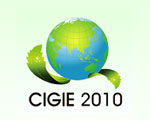 The China International Green Industry Expo 2010 (CIGIE 2010) is an important international green industry exhibition hosted by the Chinese government and held at the Beijing Exhibition Center, Nov 24 to 27.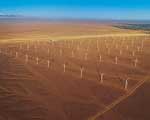 China Wind Power 2010 is the largest and most important international wind power conference and exhibition in China.
TradeWinds Shipping China 2010 moves to examine every important facet of the shipping industry's fortunes.