Bulb water heater
(chinadaily.com.cn)
2010-11-22 14:04
A French graduate designed a kettle using an incandescent bulb to heat water, according to dezeen.com
The bulb is mounted on a wooden base, with the glass jug having a recess to house the bulb close to but separate from the water.
It works with the heat of the 100W incandescent bulb, the sale of which has been forbidden since September, 2009 in France.
Estelle Sauvage, the granduate from Ecole Nationale supérieure d'Art et de Design de Saint-Etienne (Higher School of Art and Design), said this project tries to pay a kind of tribute, staging the bulb, and its death.
The kettle does not bring water to the boil, but to an ideal temperature for tea: approximately 85 to 90 C, according to Estelle Sauvage.
The kettle was presented to the Pompidou Center of Metz, on July 4th of this year, during the "market of design" for the event "maginez maintenant".
A US electronics company invented a charger that draws its power from Wifi signals, according to TGDaily.com.
The "Green Seeds" chewing gum bottle designed by Jiang Gonglue makes it easier for you to deal with gum residue.
A French graduate designed a kettle using an incandescent bulb to heat water, according to dezeen.com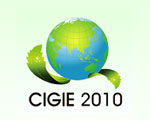 The China International Green Industry Expo 2010 (CIGIE 2010) is an important international green industry exhibition hosted by the Chinese government and held at the Beijing Exhibition Center, Nov 24 to 27.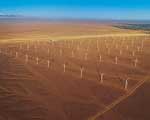 China Wind Power 2010 is the largest and most important international wind power conference and exhibition in China.
TradeWinds Shipping China 2010 moves to examine every important facet of the shipping industry's fortunes.