China to get tougher in energy saving, emission reduction
(Xinhua)
2010-11-25 13:26
| | |
| --- | --- |
| | |
BEIJING - China will resort to more legal, technical and fiscal measures for greater progress in energy saving and emission reduction over the next 5 years, said officials attending the China International Green Industry Forum 2010 in Beijing Wednesday.

Xie Zhenhua, deputy director of the National Development and Reform Commission (NDRC), the country's top economic planner, said China will make energy savings increasingly compulsory for enterprises, instead of simply persuading them to do so.

Strict evaluation systems must be established and laws must be enforced to make enterprises accountable to goals of energy saving and emission reduction, Xie said.

In November 2009, China pledged to reduce carbon dioxide emissions per unit of gross domestic product by 40 to 45 percent by 2020 from 2005 levels, a major goal for the country to tackle with climate change issues.


The country will continue the effort to push forward the industrialization of energy saving technologies in the 12th Five-Year Plan period (2011-2015), Xie said.
The energy consumption per unit of industrial value-added output during the 11th Five-Year Plan period (2006-2010) was forecasted to fall by more than 25 percent, said Miao Wei, vice minister of industry and information technology (MIIT).
At the same forum, Wu Xiaoqing, vice minister of the Ministry of Environmental Protection (MEP), forecasted that in the next 5 years China may double its investment in environmental protection from the 11th Five-Year Plan period to 3 trillion yuan ($450 billion).
The four-day forum was co-sponsored by 12 governmental sectors, including the NDRC, the MIIT and the MEP. Exhibitions and a series of sub-forums will be held during the process.
A US electronics company invented a charger that draws its power from Wifi signals, according to TGDaily.com.
The "Green Seeds" chewing gum bottle designed by Jiang Gonglue makes it easier for you to deal with gum residue.
A French graduate designed a kettle using an incandescent bulb to heat water, according to dezeen.com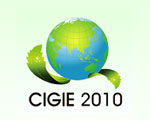 The China International Green Industry Expo 2010 (CIGIE 2010) is an important international green industry exhibition hosted by the Chinese government and held at the Beijing Exhibition Center, Nov 24 to 27.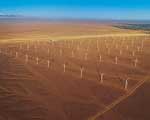 China Wind Power 2010 is the largest and most important international wind power conference and exhibition in China.
TradeWinds Shipping China 2010 moves to examine every important facet of the shipping industry's fortunes.