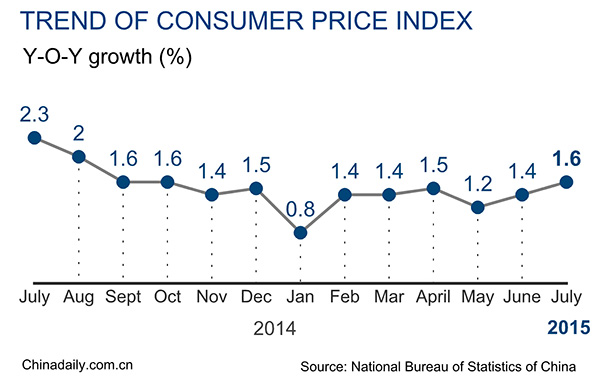 BEIJING - China's consumer price index (CPI), a main gauge of inflation, rose to 1.6 percent in July, the highest level seen in 2015.
On a monthly basis, consumer prices edged up 0.3 percent in July, the National Bureau of Statistics (NBS) announced on Sunday.
For the first seven months, CPI increased 1.3 percent year on year.
NBS statistician Yu Qiumei attributed the CPI hike mainly to higher pork prices. Costs for medical care, vegetables, housekeeping, tobacco, education were also on the rise.
The Chinese government aims to keep its consumer inflation at around 3 percent for 2015.