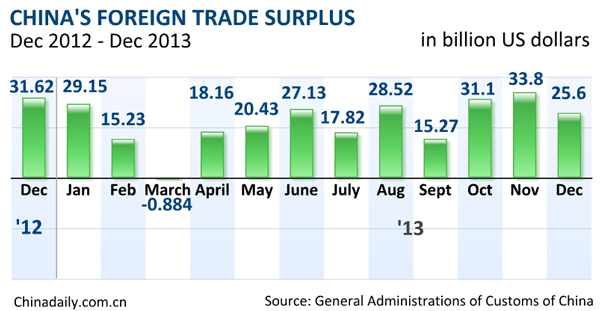 China's goods trade hit $389.84 billion in December, up 6.2 percent from a year earlier, the General Administration of Customs said.
Exports in December rose 4.3 percent year-on-year to $207.74 billion while imports increased 8.3 percent to $182.1 billion, leaving a trade surplus of $25.64 billion, according to the customs agency.
Throughout 2013, China's overall goods trade rose 7.6 percent year-on-year to $4.16 trillion, according to the agency.