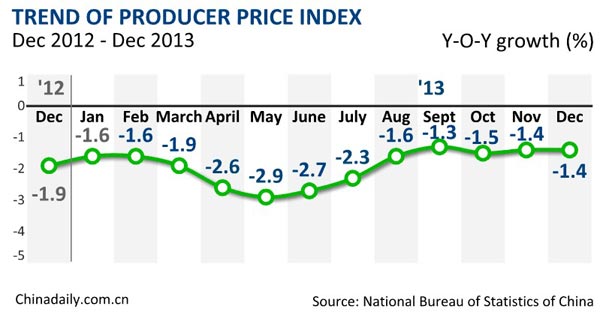 BEIJING
- China's producer price index (PPI) fell 1.4 percent year on year in December, data from the National Bureau of Statistics (NBS) showed on Thursday.
PPI, which measures inflation at the wholesale level, declined for 22 consecutive months year-on-year in December, but it was unchanged from that in November.
Annualized PPI for 2013 fell 1.9 percent year on year, the NBS data showed. This is compared to a 1.7-percent drop in 2012.
Data released on Thursday by the bureau also showed a 2.6-percent inflation in 2013, and a 2.5-percent inflation in December.