Rising food prices led to 7-month high CPI
China's seven-month-high Consumer Price Index of 3.1 percent in September indicated a sharp rise in inflation pressure, mainly driven by rising food prices, analysts said.
Yu Qiumei, a senior economist at the National Bureau of Statistics, said that food prices increased by 1.5 percent in September from August, contributing to almost half of the growth of the CPI from a month earlier.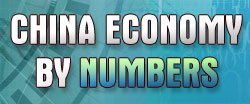 "The food price was influenced by the holidays, Mid-Autumn Festival and the National Day, as well as drought and flood disasters in some areas," she said.
Liu Ligang, chief Greater China economist at ANZ Banking Group, increased his inflation prediction for the year to 2.7 percent from 2.5 percent, based on the higher-than-expected September figure. But it is still much lower than the annual target of 3.5 percent.
"As the inflation pressure is rising, the central bank is unlikely to change the relatively tight monetary policy in the short term," Liu said.
He also said that the Producer Price Index, which declined 1.3 percent year-on-year, will probably not grow by the end of this year, showing that industrial product prices will not add to inflation pressure.
Li Daxiao, head of the research department at Yingda Securities, said that both the consumer and industrial inflation indicators suggested a steady improvement in the macroeconomic situation in China, supported by the State Council's measure to stabilize growth.
"The stock market is expected to rebound as the economic data is continually improving," Li said.