Wuzhen's internet wizardry wows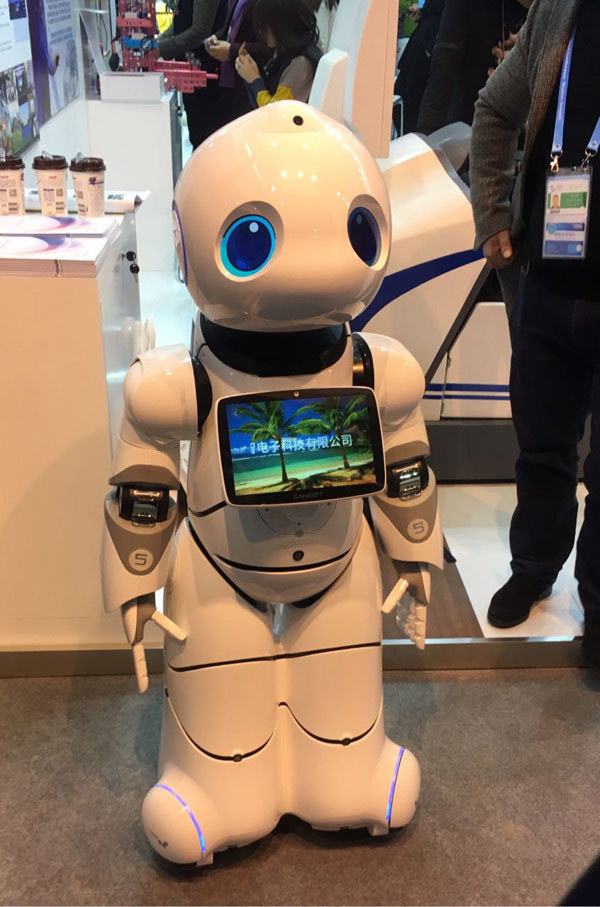 A service robot greets guests to the Light of the Internet Exposition of the 4th World Internet Conference underway in Wuzhen, Zhejiang province, on Dec 3. [Photo by Xiang Wenjian/chinadaily.com.cn]
The ancient water town at the center of Wuzhen is its beating heart and soul. Its many waterways and tributaries are the deep emerald veins through which flows a culture that dates back to the Zhou Dynasty around 1,000 BC.
However, a perhaps more fitting and modern metaphor for this place would be that the ancient town isn't Wuzhen'heart, but rather its CPU, because I'm here for the 4th World Internet Conference (WIC).
This ancient water town has been given a high-tech booster shot, it has been supercharged and upgraded by such an influx of high-tech internet gadgetry for this global event that it makes the mind boggle, or overload if you will.
Guests are greeted by an armada of service robots – humanoid in shape mostly, though China Post has one which resembles a penguin. These robots can give you directions, carry out surveillance, and tell you how healthy you are. Or aren't. Oh, and they all have a signature dance routine.
Deeper within the WIC's showpiece expo, the full gamut of artificial intelligence, robotics, virtual reality as well as the infinitesimal reach of the internet, is exposed.